80,000-signature petition demanding Netanyahu arrest 'completely absurd' – Eric Pickles
Published time: 25 Aug, 2015 16:12
Edited time: 25 Aug, 2015 16:12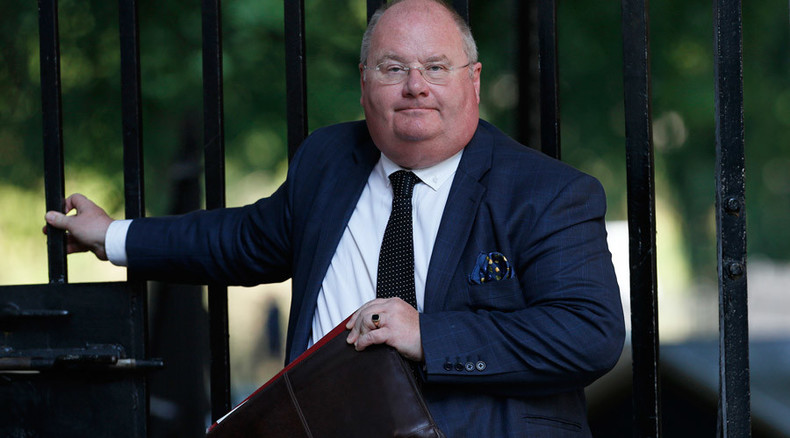 A petition signed by 80,000 people calling for the arrest of Israeli Prime Minister Benjamin Netanyahu when he visits Britain in September has been branded "completely absurd" by Conservative MP Eric Pickles.
"I welcome the government's unambiguous response which reiterates its support for Israel's right to self-defense and condemnation of Hamas's terrorist tactics," Pickles told the Telegraph newspaper.
"The petition will have no impact upon the UK-Israel relationship which is stronger than ever and Prime Minister Netanyahu's forthcoming visit will enhance it further."
However, if the petition reaches 100,000 signatures it could force a debate in parliament.
The petition holds Netanyahu responsible for the deaths of more than 2,000 Palestinians during the 51-day Israeli assault on Gaza in July and August 2014.
In a statement, the UK government said: "Under UK and international law, visiting heads of foreign governments, such as Prime Minister Netanyahu, have immunity from legal process, and cannot be arrested or detained."
The petition's author, Damian Moran, said he "doesn't expect him [Netanyahu] to get arrested because of the universal jurisdiction laws."
He added, however, that the number of signatures sent "a clear message to him that there's a massive amount of people who don't want him here."
The UK government said it recognized Israel's right to defend itself against attack. "We welcome the fact that Israel is conducting internal investigations into specific incidents during Operation Protective Edge."
The Israeli Embassy in the UK dismissed the petition as a "meaningless publicity stunt."
"The relationship between the Israeli and UK governments has never been closer," an embassy spokesman said in a statement
"Mutual trade has doubled over recent years, while academic, scientific and cultural cooperation is constantly growing."