Puppy smuggling proves 'highly profitable' alternative to drug dealing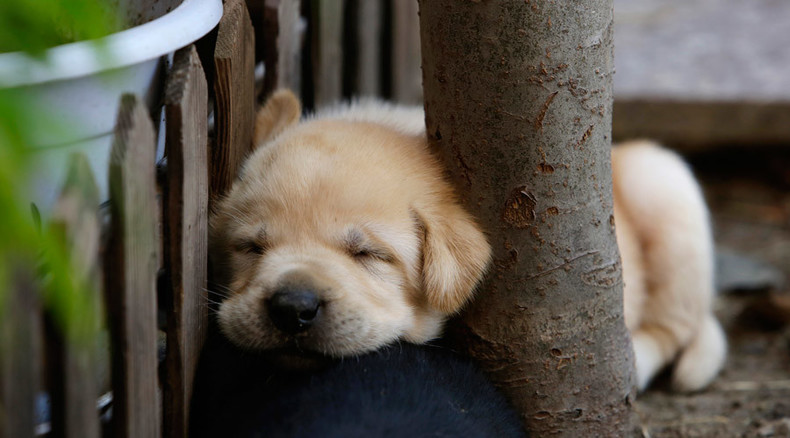 Criminals are dropping the drugs market in favor of the more profitable and much-less-risky illegal trade in puppy smuggling, animal welfare experts say.
Thousands of puppies are smuggled into Scottish ports every month from Irish puppy farms, Scottish Society for the Prevention of Cruelty to Animals (SSCPA) investigators say.
Trendy breeds such as pugs and Chihuahuas are being sold for £500 to £1,000 (US$1,574) per dog, earning dealers £25,000 to £30,000 per week.
The SSPCA said the trade has become a highly organized multimillion-pound operation.
An undercover investigator for the charity said the trade has become "very lucrative" as some eager customers pay cash in hand for the puppies.
"Some are traveling over once a week to get new dogs and bringing 12 pups at a time back with them," investigators told the Times.
Brownlow group veterinary surgeon David Martin said the trade's popularity has increased because there is "less risk" compared to drug dealing.
"These puppy dealers have given up drug dealing and cigarette importing because there's as much money to be made and considerably less risk," he told the Times.
"I've seen evidence that some gangs are selling 800 puppies over a six-month period," he said.
"The public isn't greatly interested in 15-week-old puppies. They've gone past the cute stage. This is where organized crime has stepped in," he added.
It is illegal to bring puppies into Britain from another country until they are 15 weeks old.
Martin said there are "huge welfare issues" but the penalties available are "laughable" as criminals caught smuggling puppies could receive at most a six-month prison sentence.
From a public health perspective, the puppies could potentially bring diseases to Britain including rabies, which is not found in the UK's animal population with the exception of bats.
"The implications are huge – consumers who are being duped and the puppies that suffer horribly, plus the risk of disease that is kicking at our shoes," Dogs Trust veterinary director Paula Boyden said.
The SSPCA said they are working with undercover police and ferry companies to catch out the trade's key players.