'Don't vote on Syria airstrikes until Iraq report is published' – senior Tory MP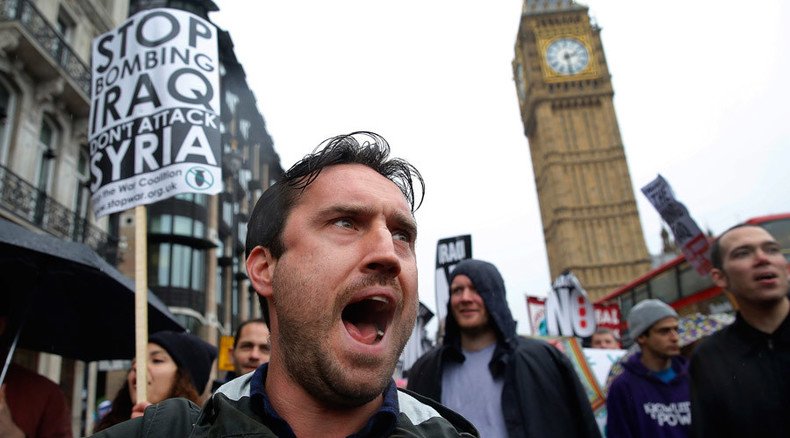 Parliament should not vote on military action against Islamic State (formerly ISIS/ISIL) in Syria until the Chilcot Inquiry's report into the 2003 invasion of Iraq has been published, a senior Tory MP has warned David Cameron.
David Davis MP, a vocal opponent of intervention, said the report should be published urgently in light of calls for extending airstrikes from Iraq into Syria.
He added there were many similarities between Syria and Iraq which needed to be examined.

"There's a very practical reason why we need Chilcot soon and that's Syria," said Davis, the MP for Haltemprice and Howden.

"We are being told we are to be asked to support increased military intervention there but how can we judge that request if we don't have the full lessons from Iraq?"


The prime minister has previously said that Britain must "step up and do more" to combat ISIS in Iraq and Syria. The UK is already backing US-led airstrikes on targets in Iraq.
Defence Secretary Michael Fallon has also suggested the "time will come" when parliament will reexamine military action in Syria, after parliament voted down government calls for airstrikes against forces loyal to Syrian President Bashar Assad in 2013.
Sir John Chilcot, who is being paid £790 a day to head up the Iraq Inquiry, is facing pressure from MPs on all sides and the families of servicemen killed during the conflict to publish his findings.
The inquiry last took evidence in 2011 and in total has cost taxpayers more than £10 million. The delays to publication are due to the process of so-called Maxwellization, which allows those criticized in the report to respond.
Last week a group of families, backed by senior military figures, threatened Chilcot with legal action if he did not publish the report immediately.
Davis has said he will be part of a group of MPs which intends to put pressure on the inquiry to lay out a timetable for publication when parliament returns from recess in September.
Tory MP and former army officer Adam Holloway has said the Chilcot inquiry was necessary to understand the "utterly disastrous" invasion of Iraq, adding that Britain had not yet learned the consequences of the war.
"With Syria, you have real experts who will tell you that a tiny contribution of a few bombers is a minuscule tactical effect with enormous strategic implications," he said.
"I don't think much has changed since 2001."
Cameron's spokeswoman said the 2003 invasion and the current threat from ISIS were two separate issues.
"The prime minister sees these as two distinct issues," she said.
"He's been clear on the threat facing the UK and British nationals from ISIL and therefore the rationale for taking action against ISIL."
You can share this story on social media: