Werewolf conference to debate 'complex' history of mythical creature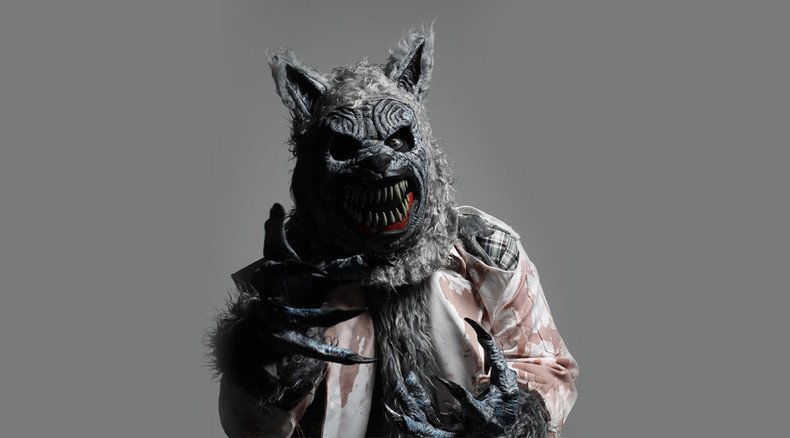 A British university will host a conference on werewolves next month, where scholars will discuss the history of the mythical creature in literature and film.
The Open Graves, Open Minds (OGOM) conference will include highlights such as a 'Bloody Chamber' and an opportunity to "walk with wolves," courtesy of the UK Wolf Conservation Trust.
Scholars aim to challenge the typical "enemy" image of the werewolf during the conference by looking closely at the complex representations of the creatures.
The University of Hertfordshire is hosting the OGOM conference for the third year in a row.
During the event, delegates will visit the grave of Peter the Wild Boy – Britain's own "wolf boy" from the 18th century.
Peter lived a feral existence in a forest near Hanover, Germany, surviving on wild plants and walking on all fours until he was discovered by King George I while on a hunting trip. George I brought him back to England in 1726, where he was given a state pension until his death at the age of 72.
The three-day conference will also look at more recent works by American gothic novelist Anne Rice, author of Interview with a Vampire, and English novelist Angela Carter, author of the Nights at the Circus.
Organizers claim contemporary culture uses stories about the transition between animals and humans as a vehicle for asking questions about what makes humans different.
English literature lecturer Dr Sam George said Western culture has long been interested in werewolves.
"People have been fascinated by human to wolf transformations, down the years, especially in film," he told the Guardian.
"How many people actually know the different ways that you can become a werewolf according to folklore or that there were actually werewolf trials in France and Germany where people were hanged and found guilty of lycanthropy, the correct name for this phenomenon?
"We want to draw attention to these little known facts and discuss the werewolf in all its many transformations," he added.
In addition to literary talks, the conference will be packed with werewolf theatricals and games.
David Annwyn Jones will also stage a lycanthropic lantern-of-fear show projected from an antique magic lantern.
The events full title is "The Company of Wolves': Sociality, Animality, and Subjectivity in Literary and Cultural Narratives—Werewolves, Shapeshifters, and Feral Humans."
It is taking place at the University of Hertfordshire from Thursday September 3 to Saturday 5.
You can share this story on social media: