ISIS funding rooted in West, says UK analyst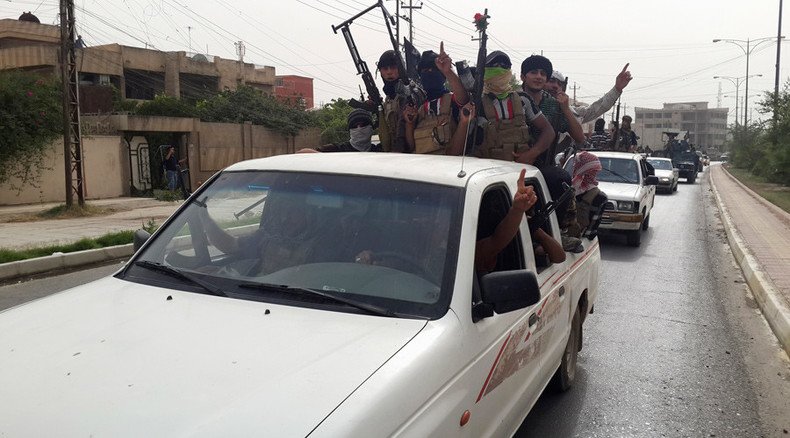 Shadowy pockets of the financial sector, NGOs and charities are increasingly vulnerable to "terrorist financing abuse" as lone actors seek to unleash domestic terror attacks, a British analyst says.
Tom Keatinge, director at the Royal United Services Institute (RUSI) Center for Financial Crime and Security Studies, argues the West's strategy for disrupting terrorist financing is short-sighted.
In a piece of analysis published on Monday, the ex-City of London banker said the world's most pressing "terrorist finance risk" lies closer to home than Western counter-terror policy acknowledges.
Keatinge argued operations to disrupt terror-related financial flows presume the illicit funds' sources are located in some far-flung destination, but in reality may are rooted in the West.
The ex-financer, who joined RUSI in 2014, says growing evidence suggests "so-called lone actors" are seeking to unleash terror attacks in their home countries.
"Whilst moving money across borders to Daesh [Islamic State] from countries in Europe has become increasingly challenging, raising small amounts of legitimate funding for homeland attacks remains frighteningly easy," he said.
The ex-City banker stressed pay day lenders and student loans – in addition to NGOs and charitable fundraising – are vulnerable to terrorist infiltration.
"For those planning terrorist attacks, the high interest rates on such products are of no consequence," he said.
"These sums may seem small, but individual attacks are 'cheap' to fund – the 7/7 bombings in London are estimated to have cost less than £8,000 [US$12,500], including trips overseas in preparation."
Keatinge also noted cash is fraudulently accessed in states like Britain and funneled to terrorists abroad. In November, Scotland's counter-terror chief Terri Nicholson echoed this view when he warned Britain's welfare system had been infiltrated by terrorists in the Middle East.
In February, a campaign group stationed in Syria said illicit oil trading, illegal drugs and internet cafes were lucrative sources of funding for Islamic State (IS, formerly ISIS). The campaign group further claimed clandestine deals with Syria's Assad regime were in operation at the time to sell the Syrian government gas and electricity that was under IS control.
In September, a report produced by US intelligence officials and other experts found the IS is wealthier than any other terror group in history.
The study said the group pocketed more than $3 million per day from oil sales, and also earned large sums from human trafficking and extortion.
You can share this story on social media: