Tony Blair mediates secret Israel-Hamas talks, negotiating end to Gaza siege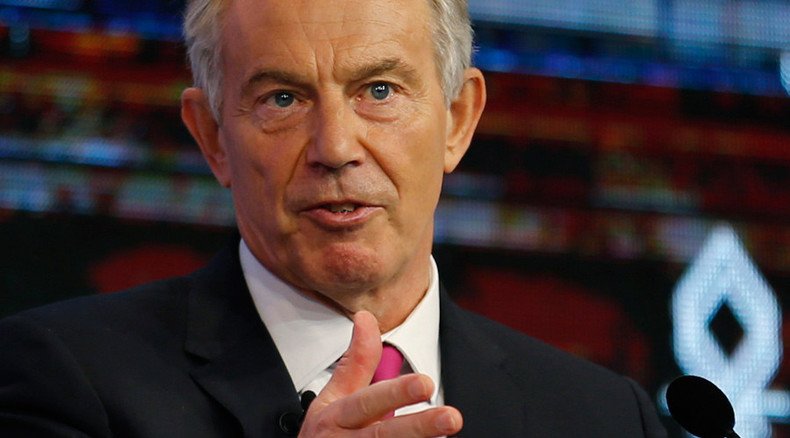 Former Prime Minister Tony Blair is acting as a mediator in hush-hush talks between Hamas and Israel in an attempt to halt the Israeli siege of Gaza, reports suggest.
According to accounts from Al-Hayat, an Arabic daily newspaper, since resigning as the Quartet's Middle East envoy Blair has held two meetings with the Hamas leader Khaled Meshaal.
Hamas has been in control of the Gaza strip since 2007.
One Israeli newspaper also reported that Blair had previously discussed his plans with Israeli Prime Minister Binyamin Netanyahu.
Meetings have reportedly taken place in Qatar, and have centered around the possibility of a temporary ceasefire, which would lift the siege on Gaza.
Al-Hayat also reported Israel would allow a naval corridor to operate between Cyprus and Gaza. In return Hamas would agree to a 10-year ceasefire.
However, on Monday Israel denied it was taking part in any such talks with Hamas.
"Israel is officially clarifying that it is not holding any meetings with Hamas, neither directly, nor via other countries or intermediaries," Netanyahu's office said in a statement.
The Fatah controlled Palestinian Authority in the West Bank, on the other hand, claimed its own peace talks had been underway and accused Hamas of trying to break up the Palestinian territories.
"There have been negotiations and they are on the verge of reaching an agreement about a truce of eight to 10 years," Riad al-Malki, Palestinian foreign minister, told France 24.
The agreement would see the end of Israel's siege of Gaza and "allow maritime passage" to nearby Cyprus, Malki said.
"We don't know if it will happen tomorrow or in a month," he said. "There are mediators who are doing their utmost to reach this agreement."
Fatah said Blair was acting as a go-between in the talks.
"The Hamas-Blair agreement ... paves the way for division and the isolation of the Gaza Strip," said spokesman Ahmed Assaf.
He said this would continue to help "Israel to achieve its goal of preventing the creation of a Palestinian state based on the 1967 borders."
A senior adviser to the Turkish prime minister appeared to confirm the links between Hamas and Blair in comments made this week.
The aide, Yasin Aktay, said Meshaal had discussed details of a meeting mediated by Blair during a visit to Turkey.
You can share this story on social media: