Ofcom accuse BBC of airing 'propaganda films'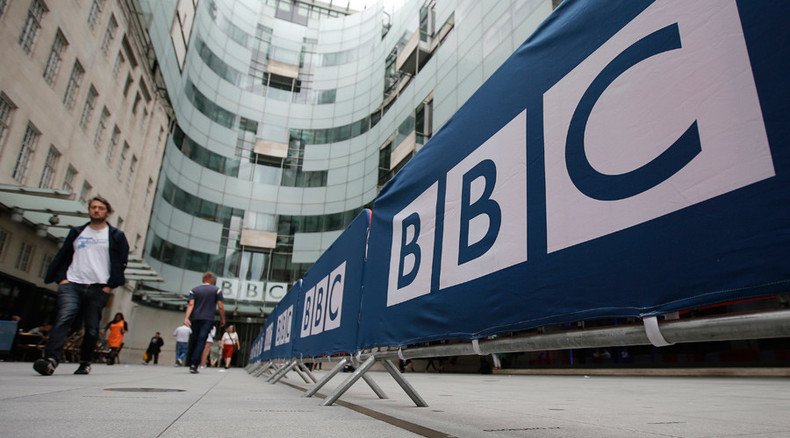 Regulators claim BBC World News has breached sponsorship rules 20 times by airing 'propaganda films' promoting charities, NGO's and foreign governments.
A 112-page report from media regulator Ofcom censures the broadcaster for what the Daily Mail has called a "blatant breach" of broadcast rules.
Ofcom warned of an "inherent risk to the BBC's independence and integrity" as it emerged the state broadcaster purchased films funded by outside bodies and foreign governments for as little as £1.
It includes dozens of programs aimed at promoting charities, NGO's and even governments.
News programs and documentaries were bought on the cheap, with the identity of funders kept under wraps in what has been dubbed the "£1 scandal."
The Independent reports Ofcom has found almost 50 breaches of TV standards among broadcasters, with funders ranging from the United Nations, British businessman and Imam Aga Khan, and even a Cambodian casino.
The origin of funding was reportedly not disclosed to viewers.
Under British TV standards, programs classed as factual or current affairs can't be sponsored by an outside body. Ofcom ordered an industry-wide meeting of TV chiefs to discuss current affairs.
A BBC spokesman told the newspaper: "We are pleased that Ofcom welcomes the steps we continue to apply to prevent further issues."
The BBC Trust began investigating funding arrangements following allegations about a program broadcast in 2009 on BBC World News. Ofcom decided to wait until the review had taken place before starting its own investigation.
The Independent alleges the Malaysian government had paid production company FactBased Communications (FBC) for a film to be made promoting the country in current affairs and factual programs in 2011.
This raised questions over films broadcast on CNN International, presented by John Defterios while he was also the president of FBC. However the broadcaster, when approached by RT, was keen to distance itself from Defterios and the FBC.
It emerged both the BBC and CNBC had bought sponsored programs from FBC.
CNN told RT in a statement:"After a forensic four year investigation, involving hundreds of hours of content, we welcome Ofcom's conclusion that the way our programmes were funded did not compromise CNN International's editorial independence. Ofcom also found that we have been completely transparent with our audience in the labelling of our sponsored content. In addition, it has been established that all CNN International's content continues to comply with our high standards of impartiality."
It added: "We do however recognize and accept that a very small portion of our sponsored content fell under what Ofcom categorizes as current affairs, which under UK regulations may not be sponsored. We welcome Ofcom's invitation to discuss its definition of current affairs, as we believe that it is not as clear as it could be."
You can share this story on social media: