Amazon UK staff forced to work like 'above average robots' – trade union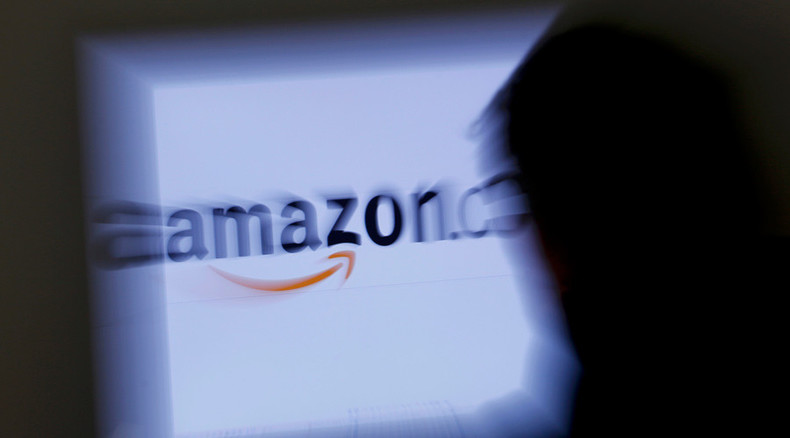 Global online retailer Amazon has been attacked by Britain's GMB trade union for its work regime that allegedly forces its UK staff to labor like "above average robots."
Amazon is under fire in the US for offering "poor" workplace conditions and maltreatment of staff, driving them to develop mental and physical illnesses.
"It's hard, physical work, but the constant stress of being monitored and never being able to drop below a certain level of performance is harsh," GMB's Amazon UK officer Elly Baker told the Times.
In their working environment employees "can't be normal" as they are forced to work like "above average Amazon robots."
Baker said staffers are suffering from work-related stress and anxiety.
"We're seeing this specifically because of the regimes they work under."
GMB's comments come after the New York Times exposed over 100 cases of staff mistreatment in Amazon's Seattle HQ.
Former and current Amazon employees spoke out about their "bruising" experiences at the company.
One worker diagnosed with breast cancer claims she was put on a 'performance improvement plan' to raise her working standards or else face losing her job.
Another worker, Bo Olson, who worked in book marketing said she saw nearly every person she worked with cry at their desk.
According to the report, the retailer forces its staff to reply to emails after midnight. If they do not, they receive text messages demanding a quick response.
Amazon's Founder and Chief Executive Jeff Bezos dismissed the allegations, saying the NYT investigation "doesn't describe the Amazon I know or the caring Amazonians I work with every day.
"But if you know of any stories like those reported, I want you to escalate to HR," he said in a statement.
Over 7,000 people work at Amazon's UK distribution centers in Milton Keynes, Hemel Hampstead, Swansea, Peterborough, Rugeley, Doncaster, Dunfermline and Gourock in Inverclyde.
A survey by recruitment company Monster questioning 16,517 workers in 53 countries shows Britons are among the world's most bullied workers, with seven in 10 admitting to being bullied by bosses or colleagues.
According to the Workplace Bullying Institute (WBI), mistreatment and bullying at work can have long-term physical effects on a victim's health.
People can experience high blood pressure, heart palpitations, tension headaches, overwhelming panic attacks and clinical depression.