'Nuclear waste dumping must overcome public opposition' – expert concedes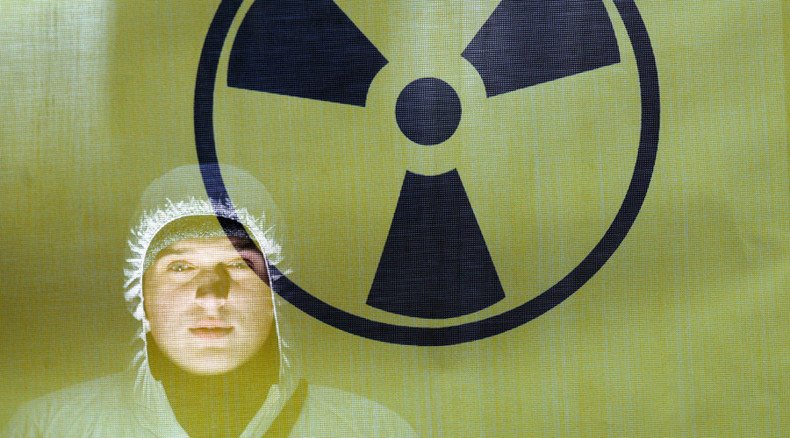 Nuclear lobbyists have admitted that public opposition to radioactive waste is a major challenge to finding new disposal sites for the deadly material.
A government agency tasked with nuclear waste management conceded that "nuclear dread" was a common feeling among British citizens, who fear the idea of living near radioactive waste dumps.
Taxpayers will be made to foot a £12-billion bill for the construction of deep disposal sites for dangerous radioactive waste from the UK's next generation of nuclear power, experts say.
An estimated £4 billion will be spent in the planning stage, before the nuclear waste is sunk into boreholes and caverns 200 to 1,000 meters below the surface.

Surveys have indicated at least 30 percent of the UK, excluding Scotland, could be geologically suitable for radioactive waste disposal.
Experts working for the government-owned Radioactive Waste Management (RWM) agency have admitted that any attempt to build a disposal site must overcome a "nuclear perception problem" before it can succeed.
RWM, the Nuclear Decommissioning Authority subsidiary tasked with delivering geological disposal, is preparing for a fresh review to find areas for Britain's radioactive waste.
Experts estimate it could take up to 35 years to select and construct a waste disposal site.
Proposals to build a disposal facility in West Cumbria, near to Britain's famous Lake District, were scrapped in 2013 because of local opposition.
A new law passed in the final hours of parliament before the election in May redefined radioactive waste sites as "nationally significant infrastructure projects" and granted central government the final say on the plans.
The law enables ministers to bypass the planning system, local authorities and public opinion. The government intends to offer communities up to £40 million to accept disposal facilities.
READ MORE: Nukes factory fails to show radioactive waste management plan – regulator
Anti-nuclear campaigners have expressed concerns over the new government powers.
"This consultation is just a bit of window dressing since the previous government's last act was to rush through a law allowing ministers to bypass opposition from local councils," Greenpeace said in a statement.
"People have every right to be concerned about their communities becoming dumping grounds for nuclear waste, and every right to want to have a final say.
"Although we're nowhere near finding a solution to the problem of safe storage, ministers are about to make it worse by building a new nuclear reactor at Hinkley," they added.
An agreement to finalize the development of Britain's first nuclear power station in 25 years is expected to be signed in the coming weeks.
The heavily subsidized power station at Hinkley Point C is being constructed by French energy company EDF, with two thirds of investment coming from China.
While 90 percent of nuclear waste can be re-used, recycled or permanently disposed of in surface facilities, the remaining 10 percent remains radioactive for thousands of years.
"The international consensus is that geological disposal is the safest and most sustainable solution for managing these wastes and also that it is technically feasible," said RWE Science and Technology Director Alun Ellis.
Speaking at the Science Media Centre in London, Ellis added that public opinion remains a challenge that must be "overcome."

"It's a substantial proportion. There's a substantial part of the UK that is technically suitable to host a geological disposal facility, but as we found in Cumbria that's only half the problem," he said.
"The other half of the problem, the more difficult half, is how we overcome the social and political challenges."
RWE will launch a public information campaign next month aimed at winning public support for the proposals.
You can share this story on social media: