'British Army must stop using dangerous anti-malaria drug' – MP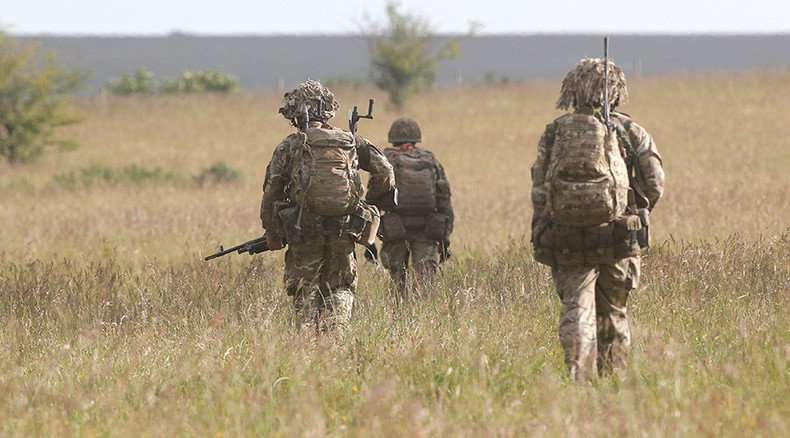 Conservative MP Johnny Mercer has joined military doctors and soldiers in calling on the British Army to stop handing out cheap anti-malaria drug Lariam, which they claim causes psychological disorders.
Mercer said the drug should be withdrawn from distribution until an investigation is conducted into its safety.
Mercer, who is a former army officer and Afghanistan veteran, said he receives regular letters from people across the country expressing their concerns about the medicine.
Lariam, which is produced by British drug manufacturer Roche, was banned by US Special Forces two years ago and is not distributed to pilots or drivers in the British military.
However, the Ministry of Defence (MoD) continues to issue soldiers Lariam despite it being linked to the 2012 Panjwai Massacre, in which a US soldier slaughtered 17 Afghan civilians after taking the drug.
Calls for British Army to stop giving Lariam to troops. Only had to use it once for 4 wks but it made me feel miserable. V unlike me

— Julia Bell (@juliaxbell) August 17, 2015
In an internal report, Roche, the drug's manufacturer, described the killings as an "adverse event."
The pharmaceutical firm states possible side-effects of the drug, also known as mefloquine, can include "hallucinations, psychosis, suicide, suicidal thoughts and self-endangering behavior" and may induce "serious neuropsychiatric disorders."
Mercer told the BBC he wants the government to stop prescribing Lariam immediately.
"I've had a letter about once or twice a week from not only constituents, but people all over the UK who have suffered or know someone who has suffered, they believe, as a result of taking Lariam," he said.
"I just think we need to halt putting this drug out there for our guys and girls to use it until a proper study has been done, so that we know and more importantly our soldiers and their families know that this is a good defense against malaria and they can feel comfortable taking it."
READ MORE: 1,000 British soldiers given psychiatric help after consuming 'zombie drug' – new figures
A senior British Army officer, who wished to remain anonymous, said he continues to suffer long-term effects from having taken the drug.
"Short-term, mefloquine robs you of sleep and proper rest and goes on to affect your ability to reason and to remain objective. That's particularly important for servicemen on operations or when working in life-threatening situations," he told the BBC.
"Longer-term, the effects manifested into clinical depression – something that is entirely new for me and which has a broad and devastating effect, especially on my family. I believe firmly that the mefloquine I was given by the Army as an anti-malarial has induced lasting psychotropic effects, as I have never been affected by anything like this before.
"As a once-proud officer and committed family man, I am now left struggling with depression, which is such a pervasive condition," he added.
Earlier this year an MoD report obtained via a Freedom of Information (FoI) request revealed 994 service personnel have been admitted to mental health clinics or psychiatric hospitals since 2008.
The true figure of those suffering mental health issues may be higher still, as not all soldiers seek help.
"All our medical advice is based on the current guidelines set out by Public Health England," an MoD spokesman said.
"Based on this expert advice, the MoD continues to prescribe mefloquine as part of the range of recommended malaria prevention treatments which help protect personnel from this life-threatening disease.
"Mefloquine is used by civilians and military personnel throughout the world and we only ever prescribe it after an individual risk assessment."
You can share this story on social media: