45,000 demand Israel PM Netanyahu's arrest for 'war crimes' during UK state visit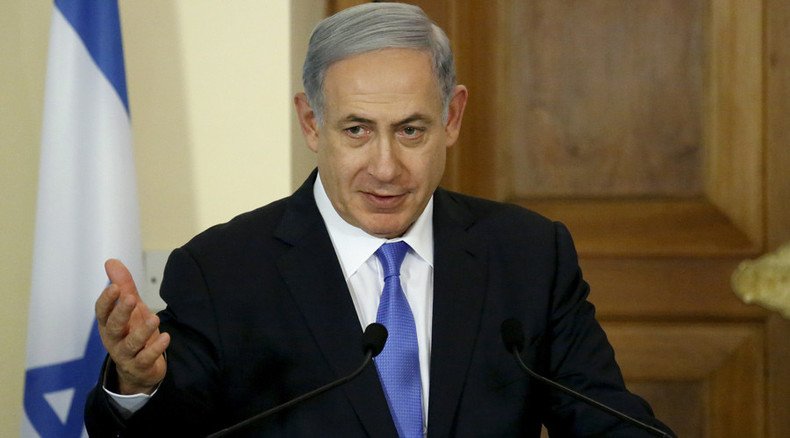 A petition calling for Israeli Prime Minister Benjamin Netanyahu to be arrested for 'war crimes' when he arrives in London next month has been signed by over 45,000 people.
Netanyahu will arrive in London on a state visit in September and meet with British Prime Minister David Cameron.
According to Jewish News, the Iranian nuclear deal and the impasse in the Israel-Palestine peace process will be key issues on the agenda during the visit.
The petition, published on the UK Parliament website, demands Netanyahu's arrest upon arrival for "the massacre of over 2,000 civilians in 2014."
Last summer, Israel launched a bloody war against Gaza that killed nearly 2,300 Palestinians, the majority of which were civilians, 500 of them children.
The attack crippled Gaza's infrastructure and left over 500,000 people homeless or displaced.
The government will be forced to respond since the petition has received over 10,000 signatures. If it surpasses 100,000, Parliament could debate the issue.
However, under diplomatic immunity laws, Netanyahu is protected from arrest in Britain for alleged crimes committed in foreign countries.
Israel has dismissed the petition, calling it a "meaningless" publicity stunt that has "no practical significance."
In a statement, a Foreign Ministry spokesperson said: "[The petition is] a PR exercise with no real meaning. Bilateral ties between Britain and Israel are closer than ever before."
This is "evidenced by data on mutual trade, doubled in recent years, and by cooperation in academic studies, culture and science between the two countries," it added.
READ MORE: Netanyahu 'urged European leaders to support' resolution againist Israel
According to the Jerusalem Post, some former Israeli officials have been at risk of arrest in Britain as pro-Palestinian activists in the UK "take advantage of legal loopholes."
Previously, the law allowed complaints of alleged war crimes committed elsewhere to be lodged against military personnel even if they were not British citizens.
In 2011, Britain altered the law, making it more difficult to obtain arrest warrants against Israeli figures by requiring the consent of the Director of Public Prosecutions.
Previous targets have included the former Defense Minister Ehud Barak and former Foreign Minister Tzipi Livni.
You can share this story on social media: