Modern slavery on rise in Britain, migrants fleeing conflict vulnerable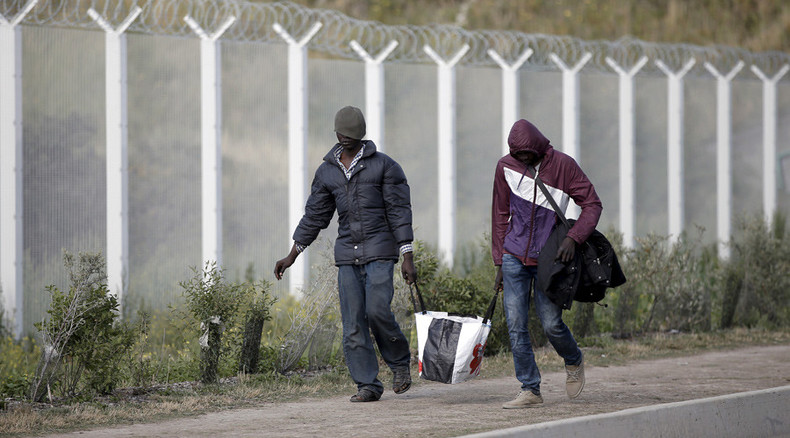 Ruthless exploitation of migrants by rogue firms is on the rise in Britain due to increasing demand for cheap produce, economic instability abroad and continued unrest in war-ravaged nations.
Anti-slavery commissioner Kevin Hyland, who has witnessed grievous exploitation in multiple sectors, said cases of modern slavery in Britain are "extremely shocking."
Speaking on Thursday, the ex-Scotland Yard detective said modern slavery commonly occurs in food-producing, hospitality and construction sectors across the state.
"We're having to get society engaged to understand this — that this is happening in the 21st century of the United Kingdom," he told the Financial Times.
Hyland's remarks follow a crackdown by the government on firms that offer jobs to illegal workers, as it strives to block a steady flow of migrants from war-torn African and Middle Eastern states.
UK authorities are seeking to curb such firms by staging raids on companies operating across construction, care and cleaning sectors.
The new measures are part of the government's Immigration Bill, due to be published in autumn. The legislation will propose labor market reforms in order to stop businesses employing illegal workers, while paying them lower wages.
The government's plans come days after Foreign Secretary Philip Hammond referred to immigrants stranded in Calais as "marauding" and "desperate" individuals who pose a threat to national security.
Hammond's comments provoked a caustic backlash, with critics accusing the Foreign Secretary of inciting fear and hatred against vulnerable refugees who are fleeing deeply traumatic circumstances.
Chaos in Calais has been framed by Hammond and Prime Minister David Cameron as an existential threat. But human rights experts have hit back at the government, arguing such toxic rhetoric lacks humanity for those killed trying to cross the Mediterranean this summer.
Over 180,000 made their way to Greece and Italy in 2015 alone, while 2,000 perished tragically while attempting to cross the Mediterranean.
The majority of these migrants are believed to have come from crisis-ridden Libya.
Greece, which has been besieged by a ravaging economic crisis for six years, is said to be unable to cope with the wave of migrants attempting to forge a new life in Europe. Italy's prime minister has also warned of the state's inability to cope with increasing numbers of refugees from war-torn states.
Experts say many of the illegal immigrants who make it to Britain are extremely vulnerable to modern slavery. Speaking on Thursday, Hyland said cases of abuse are "on the increase" because "there's more demand for produce, there's more demand for foods and particular types of foods … and these are, historically, [areas of] low-paid employment."
The anti-slavery commissioner also noted migrants coming from economically struggling states "where work is scarce and pay is low" are often exploited by rogue employers in Britain.