'Degrade, deceive, discredit': Psychologist condemned for aiding GCHQ manipulation techniques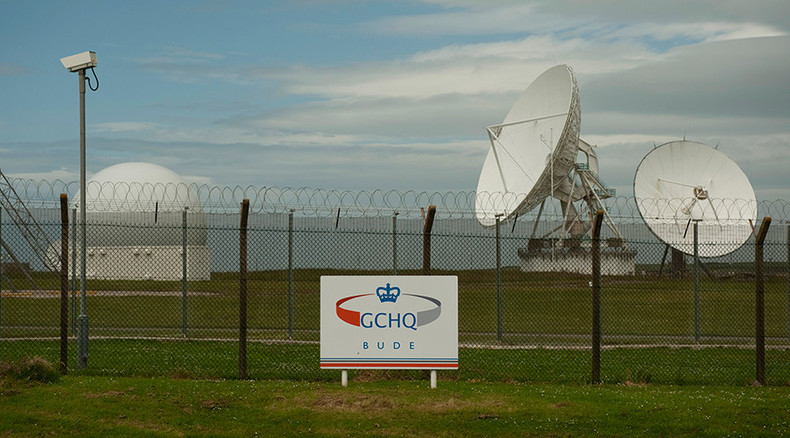 A British psychologist has been condemned over her involvement with a British spy base that specializes in the psychological manipulation of hacktivists, criminals and foreign states perceived to be a threat to UK interests.
Mandeep K. Dhami, a psychology professor at Middlesex University London, provided GCHQ with expert advice, research and recommendations on how it could improve its effectiveness.
A report she produced for the listening post has recently sparked debate over whether psychologists should help spy agencies to peddle propaganda and deceive the public.
The report, written in 2011, is entitled Behavioral Science Support for JTRIG'S Effects and Online HUMINT Operations.
According to US news site The Intercept, the study was written to advise a shadowy division of GCHQ known as the Joint Threat Research and Intelligence Group.
Originally published in 2011, the study uses terms such as "'discredit,' promote 'distrust,' 'dissuade,' 'deceive,' 'disrupt,' 'delay,' 'deny,' 'denigrate/degrade,' and 'deter'" to describe GCHQ's activities.
Among JTRIG's targets are "domestic extremist[s]," criminals, online hacktivists, and in some cases "entire countries."
Since the report's publication, some of Dhami's fellow psychologists have questioned the ethics involved in working with an organization like GCHQ.
Dr. Stephen Soldz, co-founder of the Coalition for an Ethical Psychology, told the Intercept that Dhami's recommendations to GCHQ in the report were "deeply disturbing" and "grossly unethical."
Soldz added that "the psychology profession and the public must grapple with developing proper ethical constraints on the activities of operational psychologists."
Another co-founder of Coalition for an Ethical Psychology, Dr. Bradley Olson, told the news site that using one's "expertise, research, or consultation to guide deceptive statements, even the statements of others, when the deceptive intentions are clearly documented…is against psychological ethics."
Not all of Dhami's fellow practitioners agree that she has acted unethically.
Dr. Christian Crandall, a professor at the University of Kansas, told the Intercept: "In my perusal, it seemed that she was writing a brief that would lead to research opportunities, consulting opportunities, and the like.
"Because this brief was commissioned and written prior to the Snowden revelations … we might give Prof. Dhami the benefit of the doubt, that she might not [have] know[n] or anticipate[d] the extent of misconduct in the intelligence agencies."
Responding to the criticisms through the Schillings law firm, Dhami has maintained her innocence in any wrongdoing.
"The work undertaken by our client has been focused on helping GCHQ to accurately understand and responsibly apply psychological science," the law firm said.
"In working with the government our client typically provides advice on how to improve specific aspects of their work…not therefore actively engaged in the day-to-day business of these departments, but rather an independent observer/commentator."
Schilling added that Dhami had a "strong track record of publishing critiques of existing Government policies."