Labour leadership campaigns summoned to emergency meeting to quell fears over contest's credibility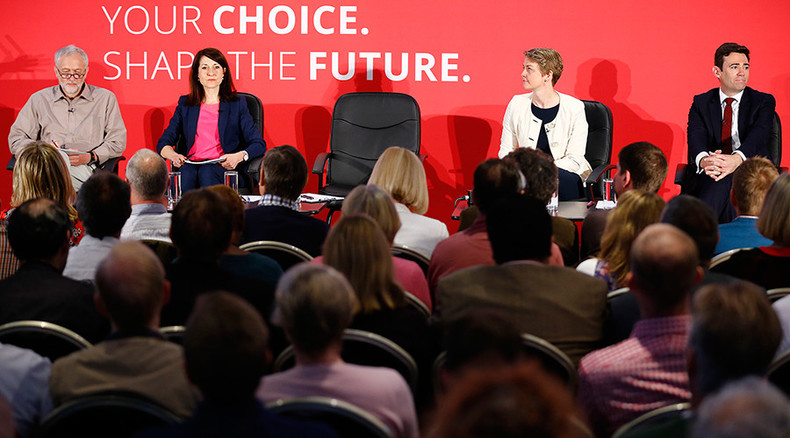 Labour Party officials have brought the party's four leadership campaign teams in for a meeting behind closed doors in an attempt to quell complaints that the voting process for the party's leadership contest has undermined the competition's credibility.
Sources told The Guardian on Wednesday that party officials informed campaign representatives of Jeremy Corbyn, Andy Burnham, Yvette Cooper and Liz Kendall that the current voting process would not allow "entryists" from other parties to infiltrate the system and change the outcome of the vote.
Labour has introduced a US-style primary voting system, whereby voting is opened up to supporters as well as party members.
For a £3 fee, supporters can sign up to vote in the leadership election. The deadline for registering as a voter was extended by a few hours on Wednesday until 3pm to allow people to register at the last minute online or by text message, as officials cited problems for people registering on the Labour Party website.
The new system has prompted fears across Labour's political spectrum that supporters of other parties could vote for a candidate that they believe would keep Labour in opposition at the 2020 general election.
Labour Party Secretary Iain McNicol told the campaign teams that 1,200 members or supporters of other parties have been excluded from the vote, and a further 800 are under investigation.
But sources told The Guardian newspaper that the meeting failed to produce any firm conclusions, adding that at least three of the campaign groups had been in contact with one another to voice concerns about the voting process.
Left-wing MP Jeremy Corbyn has taken the lead in the latest YouGov poll, which predicted the surprise frontrunner could secure 53 percent of the vote.
YouGov's survey found that UK bookies' former favorite Andy Burnham lost 5 points, and now stands at 21 percent. Shadow Home Secretary Yvette Cooper stands at 18 percent, while Liz Kendall remains at 8 percent.
Corbyn's popularity in the polls suggests that the number of so-called "entryists" registering to vote from other parties would probably not affect the overall outcome.
Among those barred from voting are Conservative supporter and journalist Toby Young, Tory MP Tim Loughton and former Conservative MEP Martin Callanan.
The meeting comes as a number of Labour MPs called on former Prime Minister Gordon Brown to come out against Corbyn as a future leader.
One long term ally of Brown told the FT the former PM was considering whether to enter the debate.
"It would probably help now if Gordon did feel he was able to say something — he can cut through in a way that others have struggled," they said.
Former spin doctor Alistair Campbell has already called for the party to reject Corbyn and cast their votes for "anyone else."
Ex-PM Tony Blair, who led the party in government for 13 years, said in July that those whose hearts were with the left wing policies of Corbyn should "get a transplant."