Cyber-warfare at sea? Royal Navy vessels must be hacker-proofed, says designer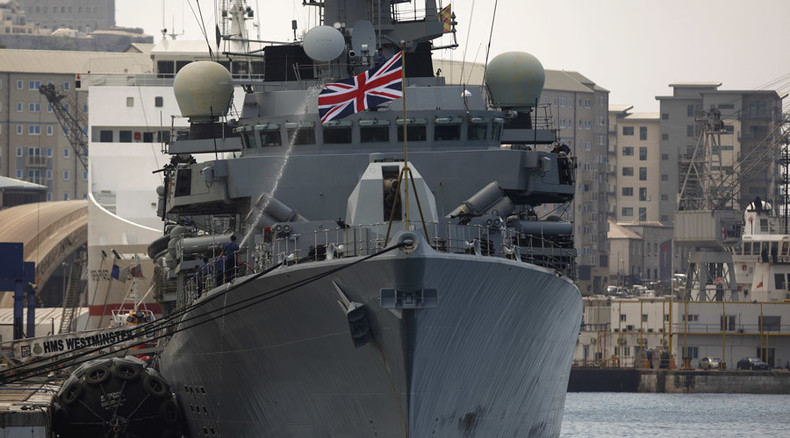 Warships are becoming so reliant on advanced technology that protecting them from cyber-attacks must be a top priority, according to the designer of the Royal Navy's next-generation combat vessels.
"It is an equally important threat to the more traditional threats and one that we take very seriously and design the ship to be confident it can withstand that," Geoff Searle, head of the Type-26 program at BAE Systems, told the Telegraph on Thursday.
The Type-26 Global Combat Ship represents the next generation of navy vessels, and, although Ministry of Defence (MoD) orders are yet to be placed, is to be designed and built by the controversial British arms firm.
Searle said the emerging danger of cyber-warfare attacks against advanced onboard computer systems must be taken into account alongside more the traditional dangers associated with maritime operations.
Cyber-attacks, he argued, are "a real threat, certainly, it's something we take very seriously, particularly areas of the combat system, communications systems, power and propulsion control systems.
"We put a lot of effort into ensuring the security of those systems from a software, from a communications point of view."
Searle said cyber was also a risk across the board, affecting businesses and civil society as much the military and its associated industries.
"I think we all recognize that the cyber threat affects a lot of areas of business and industry and security, so it is a real emerging threat of recent years."
Earlier this year a report by the University of Lancaster, called 'The Future of Maritime Cyber Security', argued that for the first time capital investment did not guarantee security given that effective cyber-attacks can be carried out at a very low cost.
This, the report said, left the door open for non-state actors like terrorists groups and pirates, to disable shipping.
As well as being hardened against cyber-attacks, the 6,000 ton Type-26, is meant to revolutionize the Royal Navy's global operating abilities.
For a projected cost of £859 million (US$1.33 billion) for the basic components of the first three ships, the UK could gain a fleet of advanced maritime platforms with which to hunt and destroy submarines by 2019.
The ship will also house a hangar which can either carry a Chinook helicopter, or can be switched to carry sea or ground vehicles, accommodate extra personnel or from which drones can be operated.