Police link Tunisia beach massacre to museum attack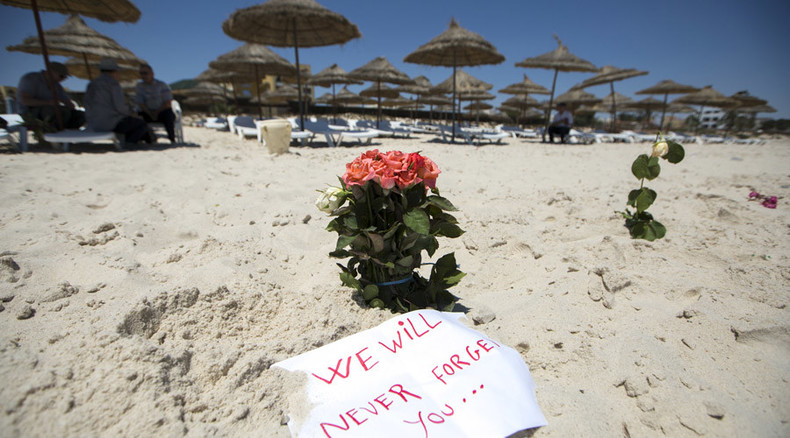 Scotland Yard confirmed there is a strong link between the Tunisian beach massacre in June, which left 38 dead including 30 British tourists, and the March attack on the Bardo National Museum in Tunis, which killed 22.
Metropolitan Police counter-terror unit chief Richard Walton, who was responsible for sending officers to aid the Tunisian investigation, did not give any further details about the specific links between the two atrocities.
The Islamic State (IS, formerly ISIS/ISIL) claimed responsibility for the Sousse beach attack.
Some 15 people have been charged with terror offences in Tunisia since the attacks, and over 150 have been arrested under the investigations.
The news comes as the Tunisian Prime Minister Habib Essid said Britain had a responsibility to stop IS infiltrating the country via Libya.
In an interview with the Independent, he said while the British and French bombing campaign against the Libyan regime of Muammar Gaddafi in 2011 was not wholly to blame for instability in the country, it was certainly "part of the problem."
He said the two countries must help restore Libya to peace after the "chaos" of military intervention.
"We must consider that the current situation is the result of the [2011] intervention, which created chaos. The solution must be a political solution."
Essid added that terrorism was not the problem of just one country.

"Terrorism isn't a national problem. It has no borders. Helping to fight terrorism in Tunisia means helping to defend themselves."
The Tunisian Prime Minister also said that while it was prudent to ask tourists not to travel to the country, the decision was having a negative effect on the economy.
"We have this problem of the travel warning, which we understand perfectly is the act of a sovereign state, which has a responsibility to protect its citizens," he said.
"[But] while we didn't dispute this decision, it's had a negative impact [on the Tunisian economy]," he added.
Tunisian authorities have said the Sousse beach killer Seifeddine Reguzi had trained in Libya at the same time as the two terrorists who attacked the Bardo National Museum.
One British woman was killed in the museum attack.
British officers have been working with the Tunisian police to investigate the shooting.
You can share this story on social media: