Censored? National Youth Theatre play addressing ISIS radicalization canceled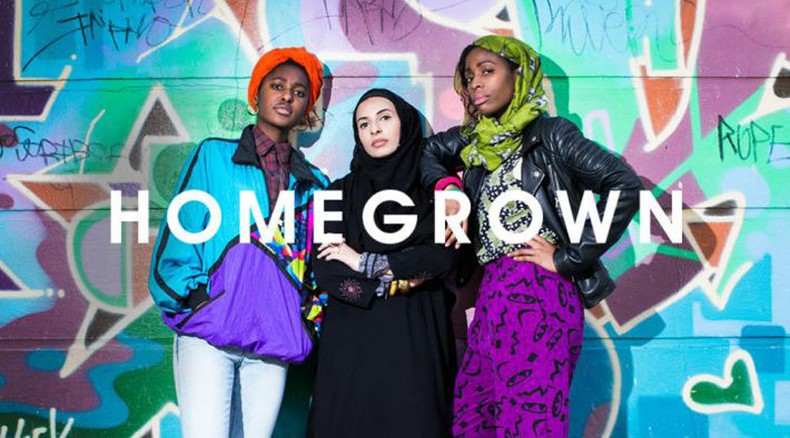 A play about Islamist radicalization in British schools was canceled by the National Youth Theatre (NYT) two weeks before opening night, prompting speculation the actors, writers and developers had been censored.
The play, Homegrown, was due to be performed at the UCL Academy in North London. It was developed using interviews with people from Bethnal Green, a community which saw three young girls travel to Syria to join Islamic State earlier this year.
The cast included 112 NYT members between the ages of 15 and 25, many of them ethnic minorities.
Director Nadia Latif and writer Omar El-Khairy say they believe the play was halted under pressure by external authorities who feared it would disrupt the local community.
A statement from NYT on the cancelation read: "The production of Homegrown will no longer go ahead.
"After some consideration, we have come to the conclusion that we cannot be sufficiently sure of meeting all of our aims to the standards we set and which our members and audiences have come to expect. All purchased tickets will be fully refunded."
Latif and El-Khairy claim they were given no warning of the cancelation.
"We got an email on Thursday night saying the show was cancelled, rehearsals are done, and the cast were told on Friday morning. And that was really a sucker punch, not least because we didn't see it coming at all. There must have been some extraordinary external pressure to cancel the production to justify that emotional trauma on a cast of 112 young people," said Latif.
Our voices were silenced today.

— qasim mahmood (@kasimmahmood) July 31, 2015
"This show was about having an intelligent conversation around an issue that has hysteria attached, and instead voices have been silenced with no explanation and without the content ever being seen because of this landscape of fear that we live in," she added.
The script was developed through workshops with the extensive cast. The production was designed to create an immersive experience, where the audience could walk through the venue and experience different fragments of conversation.
Actors in the production also voiced concerns about censorship.
On July 31, Qasim Mahmood tweeted: "Censored. Our voices were silenced today."
Another NYT cast member Sean O'Driscoll wrote on Instagram: "Although we were prevented from delivering this powerful social message, I am so proud to have been a part of the cast of Homegrown and we should take courage in what we created."
Homegrown was originally going to be staged at the Raine's Foundation Upper School in Bethnal Green, but the venue was moved in mid-July after it was branded "insensitive."
A spokeswoman for Tower Hamlets council said: "The school was not aware of the subject of the play when they agreed to lease the premises. Once they became aware, they decided that it would not be appropriate to rent their premises to the National Youth Theatre.
"The news of the missing school girls has had a huge emotional impact on their families and friends, as well as the entire local community. Hosting this play in the heart of this community at Raine's School would be insensitive."