Poll that suggests majority of UK voters back austerity rubbished by economists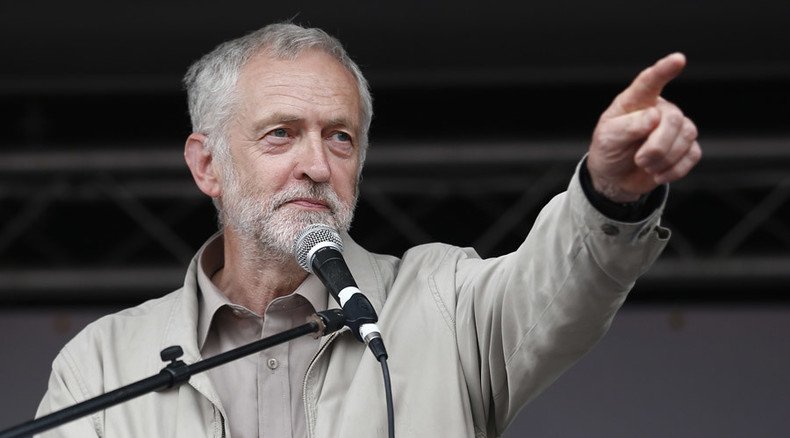 Economists have dismissed the findings of a poll that suggests a majority of British voters continue to back austerity as ideologically framed tripe. They argue further deficit reduction is a choice, not a necessity.
As Labour reels under the pressure of its heated leadership race, a survey undertaken by Labour MP John Cruddas concluded Brits won't back an anti-austerity message because they believe deficit reduction is paramount.
The results of the poll have frustrated left-leaning Labour supporters, who maintain the key to the party's salvation lies in challenging austerity. The findings have also been criticized by leading economists, who say the poll's premise is flawed and drenched in neo-liberal framing.
'Unpalatable truth'
Campaign Company, the firm which conducted the internal Labour poll, claims the Tories won the election because of its austerity agenda, not in spite of it.
The firm says this "truth" will prove "unpalatable" for Britain's left.
The survey involved a broad array of Labour-oriented groups such as Compass, Progress, the Fabian Society, the Co-operative party, and the Labour group of the Local Government Association.
Some 56 percent of those polled said deficit reduction is a "top priority" and UK residents must learn to live within their means, while 16 percent strongly rejected this view.
54 percent of working class voters, 63 percent of UKIP voters, 58 percent of Lib Dem voters and 84 percent of Tory voters also reportedly backed it.
The poll was sharply criticized by Australian economist Bill Mitchell on Wednesday, who dismissed its findings as ideologically-driven nonsense.
Writing in his blog, Mitchell suggested the survey was deliberately created to fend off a "grass roots rebellion" in Labour's ranks and uphold Britain's "austerity norm."
Senior Lecturer in Economics at the University of the West of England, Dr Jo Michell, said the survey relied on a skewed analogy.
"The key findings of the poll are based on a single misleading question: 'We must live within our means so cutting the deficit is the top priority,'" he told RT.
"The question relies on the same inaccurate household finances analogy that was used so effectively by the Conservatives during the election campaign. It reflects how badly the public have been misled by politicians on this issue."
Michell strongly rejected a policy path of further austerity for Britain.
He argued deficit reduction will further delay Britain's economic recovery, cause real wages to stagnate, and compound the "burden of household debt."
"The cost of borrowing is low by historical standards. The government should borrow and invest for the future," he said.
Michell stressed such a policy path would automatically reduce the deficit by increasing growth and economic productivity, while increasing tax revenues and reducing welfare claims.
What a con. This poll suggesting Labour lost for not being pro austerity? Set up by Blue Labour member Jon Cruddas, the social Conservative.

— Jon Swindon (@swindon81) August 5, 2015
Economist Michael Burke, who is a staunch anti-austerian, said the poll was constructed "to serve a political argument."
"The great myth is that austerity reduced the deficit," he told RT on Wednesday.
"The deficit initially rose under the last Coalition under austerity. It only fell when they halted it, to win the election."
'Fantasy economics'
Each of Labour's leadership contenders, excluding Jeremy Corbyn, has accepted the ideology of austerity. Critics suggest this trend is indicative of Labour's overall gravitation to the center-right.
Others argue Labour's leadership race has polarized the party into hard left and hard right factions.
While leadership frontrunner Corbyn is dismissed as a hopeless and misguided Trotskyist by those on the right, Labour's Liz Kendall and Andy Burnham are viewed by the left as insipid New Labourites who lack vision. Yvette Cooper, who has also been criticized for pandering to austerity, has attracted less vitriol from either camp.
Asked whether Corbyn's economic policy prescriptions differ from those put forward by Cooper, Kendall and Burnham, Dr Jo Michell said they are "significantly different."
"The other three candidates have all accepted the misleading Conservative claims on the deficit. Only Corbyn is proposing an end to austerity and a policy of investment for decent jobs," he said.
Burke backed this view, arguing Corbyn's economic policy proposals offer a real alternative to the "extremist" austerity agenda peddled by Labour's other leadership contenders.

"Corbyn's views are the moderate ones, that economic policy should be about raising living standards, that growth not austerity works, and that investment not cuts is the way to do it," he said.
Writing in the New York Times on Tuesday, US economist and Nobel Laureate Paul Krugman insisted austerity is a political choice, not an economic necessity.
Krugman said the only fiscal crisis the UK must contend with is in the imagination of a deluded sect of British society.
He argued the ideology of austerity rests on a foundation of "fantasy economics," and has been widely discredited. He noted arguments against austerity are supported by a broad base of modern macroeconomic theory.
You can share this story on social media: