'Iran is Great' peace stunt mistaken for terror threat
Published time: 4 Aug, 2015 13:17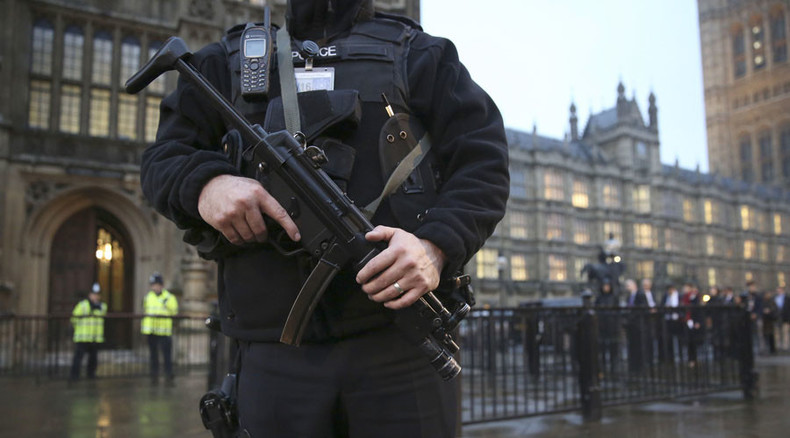 A publicity stunt intended to change the way Iran is perceived in Britain backfired after an 'Iran is Great' van parked outside a London museum was reported to police as a "suspicious vehicle."
The 'Iran is Great' campaign van was driven from Iran across Europe to Britain by a family aiming to "change world opinion" and fight negative cultural stigmas, despite poor relations between the nations since the Islamic Revolution in 1979.
Campaign founders Cristian Ivan, 41, and his wife Audrey, 33, decided to visit museums in Kensington with their children on Monday afternoon during their 'Iran is Great' tour to the UK.
They parked the van outside the Science Museum and left to explore.
When they returned a few hours later, the family was shocked to find one of their windows smashed. Within minutes, 30 policemen with dogs arrived saying they had received reports of a suspicious vehicle.
The Science Museum was also evacuated. "We have evacuated the Museum as a precaution and will have an update to share soon," it said in a tweet.
According to the BBC, the museum told Ivan it was the message on the van that caused the terror alert.
Ivan, who is from Romania but grew up in Germany, was inspired to start the 'Iran is Great' campaign with his wife, who is from France, after taking a detour into Iran on their way to India in 2013.
The couple were fascinated by the culture and decided to stay for longer. They learned the Persian language Farsi after their papers were stolen in the city of Karaj.
Of his time in the city of Karaj, Ivan told an Iranian television channel: "Iran is greater than we thought. So we thought we could change world opinion using these beautiful pictures on the car."
The couple decided to rent out their family home in Germany, furnish their van with beds and wardrobes and tour the world with their children, who are now being home schooled in between rallies to spread the message.
He told the BBC they found "the country has a negative image abroad, this is something we wanted to change."
He said the police response to the van "is confirmation" their job to change the image of Iran in Britain is not over.
Measuring Anti-Muslim Attacks (Tell MAMA) director Iyaz Mughal called the police response "over the top."
He told the Times someone "obviously thought Iran equates to terrorism and this in itself is telling, when all the van did was to park off Exhibition Road.
"You would assume that if it was a threat, European states would have taken action before."
A spokesperson for the Metropolitan Police said: "There was a security alert in Kensington ... as a result of a suspicious vehicle," but officers "stood down as it was deemed non-suspicious."
A spokesman for the Science Museum said the evacuation was taken as a "precautionary measure."