'Predatory' UK firm accused of corrupt Somalian oil deal
Published time: 4 Aug, 2015 11:58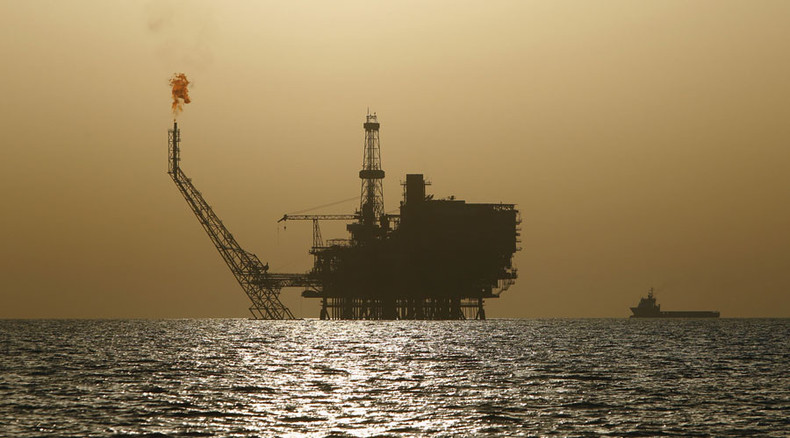 The Serious Fraud Office has launched an investigation into allegations of corruption against British company Soma Oil and Gas Limited following a raid on its offices in London.
Investigators familiar with the case are calling on the Federal Government of Somalia to stop brokering oil deals until the state's natural resources are managed transparently.
Global Witness, a think tank which has been investigating the case, is urging Somalian authorities to suspend all oil deals until the veil of secrecy surrounding contracting systems and revenue sharing agreements is addressed.
Soma Oil and Gas is currently headed by ex-UK Conservative Party leader Michael Howard. Some observers have raised concerns over the Tory government's role in ensuring Howard was appointed to the Soma board, while others have raised concerns over his request for then-minister for business Michael Fallon to meet with Somalia's energy minister.
The controversial Soma oil deal was secured in August 2013, soon after a United Nations (UN) Monitoring Group called for an embargo on all oil deals in the war-torn region. The group's panel of experts made the recommendation on the grounds fresh oil deals could stoke further instability in an already volatile state.
Somalia was plagued by bloodshed and instability in 2013, as the government struggled to maintain order beyond the capital, Mogadishu, and key towns.
When the Soma deal was signed, Human Rights Watch said a number of parties involved in Somalia's long-running war were responsible for "indiscriminate attacks, sexual violence, and arbitrary arrests and detention."
Several years later, Somalia remains in deep crisis as opposing groups locked in a bloody conflict continue to kill, injure and displace civilians.
Corruption allegations
The contentious Soma deal required Soma Oil and Gas, which was set up in 2013, to survey the coast of Somalia. In return, the British energy firm secured its choice of up to "12 offshore oil blocks," according to Global Witness. This land makes up a considerable percentage of Somalia's offshore territory.
The contract which secured the deal remains shrouded in secrecy, and has not been seen by the Somali parliament. This lack of transparency has alarmed anti-corruption campaigners, who have highlighted concern over who the deal's true beneficiaries are.
Barnaby Pace, a campaigner at Global Witness, said oil deals brokered behind closed doors in "fragile regions" are highly precarious.
"A major contract signed during a time of instability with a company without much track record or enough funds at the time of signing raises all sorts of alarm bells," he said.
"Clearly, we need to know what the substance of the allegations investigated by the SFO is, and what role Michael Howard and others might have played."
Pace called upon the government of Somalia to address the secrecy surrounding oil contracts and how they're awarded, arguing such a move would help to bolster the economy.
Conflict of interest
Global Witness says a group of "capacity building payments" made by Soma to employees of the Federal Government of Somalia's Oil Ministry could pose serious conflicts of interest if these staff were involved with managing or brokering Soma's oil deal.
Additionally, Soma director and shareholder Mohamed Ajami was under investigation by the US Department of Justice and Securities and Exchange Commission in 2014, following allegations of corruption.
Ajami was accused of issuing bribes to lure the Gaddafi-era Libyan Investment Authority to invest $300 million of the troubled nation's oil money with US hedge fund Och-Ziff.
Och-Ziff's London branch was headed at the time by investment tycoon Michael Cohen. It was this branch of the hedge fund that is believed to have arranged the investments under US investigation. The US Securities and Exchange Commission's inquiry is yet to release any concrete findings.
Soma has confirmed it is being investigated by the Serious Fraud Office (SFO.) The energy firm says it is confident allegations that have been levelled at it are baseless, and it is cooperating with the SFO to answer "all queries."
"Soma Oil & Gas has always conducted its activities in a completely lawful and ethical manner, and expects this matter to be resolved in the near future," the firm adds.
Soma also claims the SFO have confirmed Lord Howard remains free from suspicion, highlighting his role as a non-executive director of the firm.
However, Pace says Somalia's natural wealth is in jeopardy of being snapped up by "predatory" oil firms.
"Until there is a consensus in the country about how natural resources should be transparently and effectively developed to benefit the country's wealth, a dash for oil may do more harm than good," he said.
"Until that time all parties should heed the UN Monitoring Group's call for a moratorium on all new oil deals in Somalia."