Ex-PM child sex allegations: Wiltshire police investigated over Ted Heath case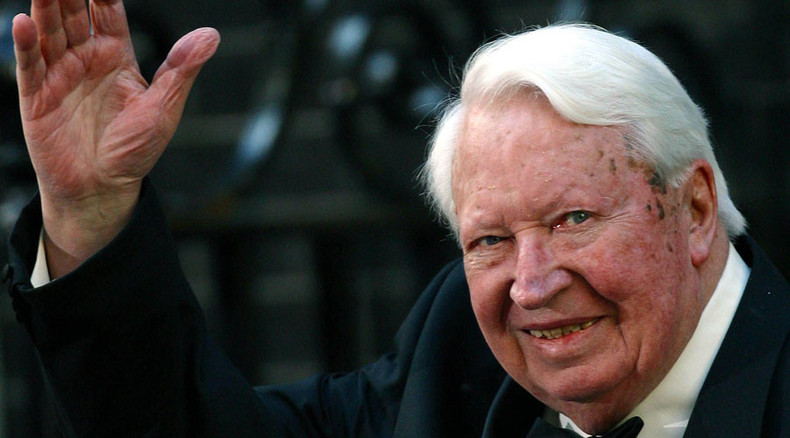 Claims that sex abuse allegations involving former Prime Minister Edward Heath were not fully investigated by Wiltshire Police will be investigated by the Independent Police Complaints Commission (IPCC).
Edward 'Ted' Heath served as a Conservative prime minister from 1970 to 1974. He died in 2005 at the age of 89.
A spokesman for the police watchdog confirmed it would be looking into "allegations concerning Wiltshire Police's handling of an alleged claim of child sexual abuse made in the 1990s."
He added the watchdog had heard claims that criminal proceedings were dropped following threats to expose the former PM.
"It is alleged that a criminal prosecution was not pursued, when a person threatened to expose that Sir Edward Heath may have been involved in offences concerning children.
READ MORE: MI5 warned Thatcher about Westminster pedophiles, no action taken
"In addition to this allegation, the IPCC will examine whether Wiltshire Police subsequently took any steps to investigate these claims."
"The allegations were referred to the IPCC by Wiltshire Police following allegations made by a retired senior officer."
The IPCC will investigate whether a suspect in a criminal case threatened to expose Ted Heath as an alleged child abuser if their case was pursued.

It is not known what crime the suspect was alleged to have committed, nor is it known whether they were ever arrested or formally charged.

As well as the IPCC investigation, Wiltshire Police announced their own investigation into the suspected crimes, which are alleged to have taken place in the 1990s.
READ MORE: Child abuse images posted online reach 'shocking' levels, study finds

"Following the announcement today regarding an independent investigation by the IPCC into allegations concerning how Wiltshire police handled an alleged claim of child sex abuse made in the 1990s, we are carrying out inquiries to identify if there are any witnesses or victims who support the allegations of child sex abuse," a Wiltshire Police spokesman said.

He added that Heath had been "named in relation to offenses concerning children."

"He lived in Salisbury for many years and we would like to hear from anyone who has any relevant information that may assist us in our inquiries or anyone who believes they may have been a victim."

This is the latest in a series of allegations of institutional child sex abuse in the 1970s and 1980s involving MPs and politicians.

New Zealand judge Justice Lowell Goddard has been appointed chair of the government inquiry into child abuse which will attempt to investigate alleged sex abuse connected to a "VIP pedophile ring" which operated in Westminster and other institutions.