Boris Johnson branded 'Tory clown prince' in Clinton adviser's emails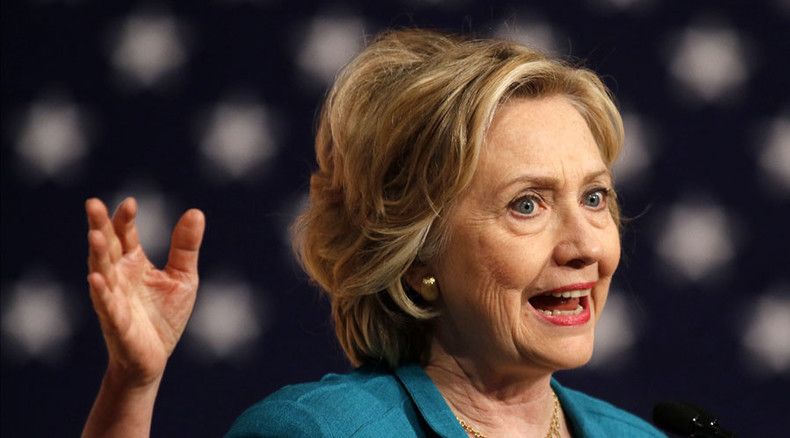 Prime Minister David Cameron was "unsure, inexperienced, oblique and largely uncommitted" to foreign policy, a key adviser told US presidential hopeful Hillary Clinton in emails, it has emerged.
In leaked correspondence from 2009, Sidney Blumenthal warned Clinton that London Mayor Boris Johnson was like "the Tory clown prince." He also said the Labour Party leadership struggle then taking place between brothers Ed and David Miliband was "like the Tudors."
Blumenthal, who also served as an aide to Bill Clinton during his presidency, was found to have given Hillary the biting analyses in private emails uncovered by the Times.
Clinton is currently vying for the Democratic Party nomination to run for the presidency in 2016.
The Times quoted Blumenthal telling Clinton that if Cameron came to power his government would be "more aristocratic and even narrowly Etonian ... sharply contrasting especially with the striving and classless perspective of the grocer's daughter, Margaret Thatcher."
The confidante added that Cameron's attitude to British foreign policy was dictated by his "need to keep his party behind him" on issues like the European Union.
READ MORE: Third-term power grab for Barack Obama? Why not?!
"His political imperatives have pressured him to lean right," he wrote. "His future problem is that he does not want to be the leader who takes Britain out of Europe but he is putting himself in a position where he may not be able to prevent his party doing so."
Another email showed Blumenthal warning the "special relationship" between Britain and the US was being undermined by the Democratic administration's "denigration of the UK" and President Obama's indecision over the Afghanistan war.
The emails were part of tens of thousands of items of correspondence given to the US State Department by Hillary Clinton earlier in 2015 after claims she was using her private email system to make business deals.
Commenting on the revelations, a Downing Street spokesman said, "The special relationship between the UK and the United States is as strong as ever and the president recently acknowledged the importance of the alliance to the US."