State secrecy? Govt media adviser denies D-notices suppressed child abuse claims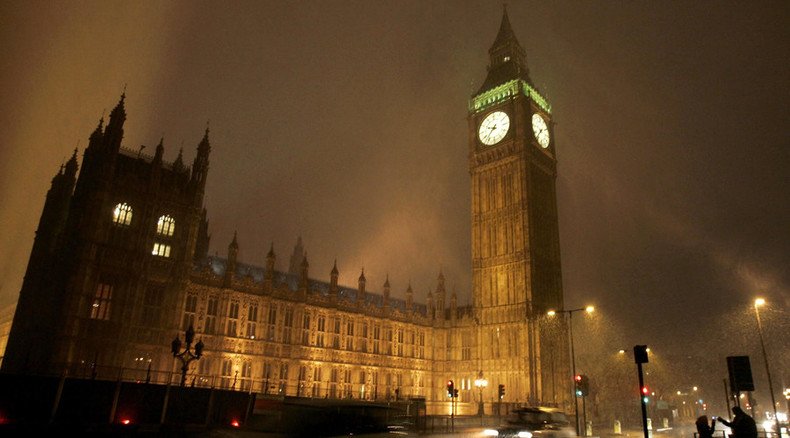 The chairman of a committee that oversees Britain's media blackout system has denied claims that state orders were given to withhold child abuse allegations against the late MP Cyril Smith MP.
In his first interview as Chairman of the Defense and Security Media Advisory Committee, Air Vice-Marshal Andrew Vallance said police may have handed fake gagging orders, known as D-notices, to a number of news outlets.
The government D-notices are issued to news editors, demanding they withhold information from the public on national security grounds.
Speaking on BBC Radio 4's Today program, Valance said "not a shred of evidence" exists that authorized D-notices were issued.
Don Hale, former editor of the Bury Messenger, claims he obtained a cache of files in the early 1980s regarding a group of elite political figures who seemed sympathetic to notorious pro-pedophile group The Pedophile Information Exchange (PIE).
Among these high-profile figures was the late Liberal MP Cyril Smith.
Hale says that a group of Special Branch police officers issued him a D-notice and said he would be prosecuted if he failed to hand over the explosive dossier.
He had been given the files by the late Barbara Castle, a veteran Labour MP and former Cabinet member who was serving as a member of the European Parliament at the time.
After receiving the dossier, Hale was allegedly visited by Smith, who reportedly told the journalist that information contained in the dossier was "poppycock."
Hale later claimed Special Branch officers arrived at the Bury Messenger's office, showed him a D-notice and warned him of prosecution if he failed to hand over the files.
Speaking to the BBC, Vallance, the Defense and Security Media Advisory Committee chief, said the files had been carefully scrutinized.
"We have been through the files from top to bottom several times; we haven't found a shred of evidence to support that," he said.
"I'm not saying that what Don Hale has said is false. What I'm saying is that if police officers were involved in serving a purported D-notice they were doing it without authorization."
Valance went on to say that Britain's D-notice system is not enforceable under UK law.
"The issuing of D-notice advice never involves the police or judiciary because it is a non-statutory arrangement. There is no law to enforce it," he told the BBC.
Valance later conceded, however, that the committee's records are not complete.
"The allegations that Don Hale refers to happened back in 1984. We've been through the files and several files are missing," he said.
But Valance argued that these missing files are a "red herring" because they are of an administrative nature.
Britain's media blackout system, where D-notices are issued, is reportedly aimed at preventing harm to members of the public.
Vallance sharply denies the system has been used to cover up sensitive scandals. He said D-notices are issued by the committee he sits on, not by the government.
In March, a retired police chief said a "sinister cover-up" of Smith's child abuse crimes was ordered by an elite official working for the Director of Public Prosecutions.
Albert Laugharne, an ex-Chief Constable of Lancashire Police, told the Daily Mail he was asked to lie in the 1970s about Smith's alleged sexual abuse of a boy.
83-year-old Laugharne is the highest ranking ex-police officer to give details of an establishment conspiracy to protect the late Liberal MP. His claims followed a slew of revelations on how Smith's powerful friends covered up his abuse.
You can share this story on social media: