Return Queen's Koh-I-Noor diamond to India – Labour MP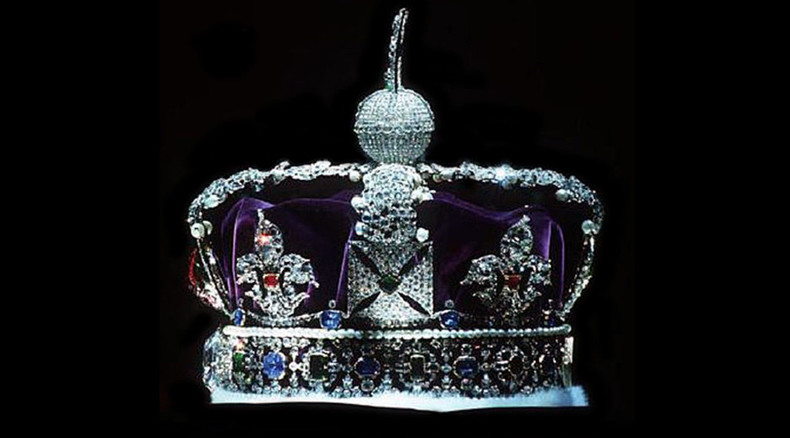 Ahead of Indian Prime Minister Narendra Modi's UK visit in November, Labour MP Keith Vaz has called on British Prime Minister David Cameron to return the giant diamond which adorns the Queen's crown.
Vaz's comment follow a speech last week at Oxford University by Indian politician Shashi Tharoor, who called for Britain to pay reparations to India for its colonial record there.
When first mined in India, the diamond was a gargantuan 793 carats. It changed hands between various invading powers before ending up in the possession of the British after they confiscated it from the Sikh Empire.
After arriving in Britain in 1850, Queen Victoria had it reduced to 108 carats. Today it is the centerpiece of Queen Elizabeth's crown. Legend has it that the diamond's male owners are subject to a curse and it can only be worn by gods or women.
Vaz, who is Britain's longest serving MP of Asian origins, told the Press Trust of India: "I welcome Dr Tharoor's speech and the endorsement of its message by PM Modi. I share their views. These are genuine grievances which must be addressed."
He said that while arranging full reparations for damage done by the British Empire was a difficult business, the same was not true of the precious stone.
"Pursuing monetary reparations is complex, time-consuming and potentially fruitless, but there is no excuse for not returning precious items such as the Koh-i-Noor diamond, a campaign I have backed for many years."
Cameron is currently on a tour of Asia. Vaz suggested arranging the precious stone's return would be a perfect way to round off the trip.
"What a wonderful moment it would be, if and when Prime Minister Modi finishes his visit, which is much overdue, he returns to India with the promise of the diamond's return," Vaz said.
In Tharoor's combative Oxford speech last week, the politician attributed Britain prosperity to its past "depredations in India."
"We paid for our own oppression," he argued. "It's a bit rich to oppress, maim, kill, torture and repress and then celebrate democracy at the end of it."
He further said Indians had "paid for [their] own oppression" by buying British goods, arguing that by the turn of the 20th century they were the biggest buyers of British products in the world.