Muslims 'alienated & demonized' by bank's secret terror blacklist, says mosque chairman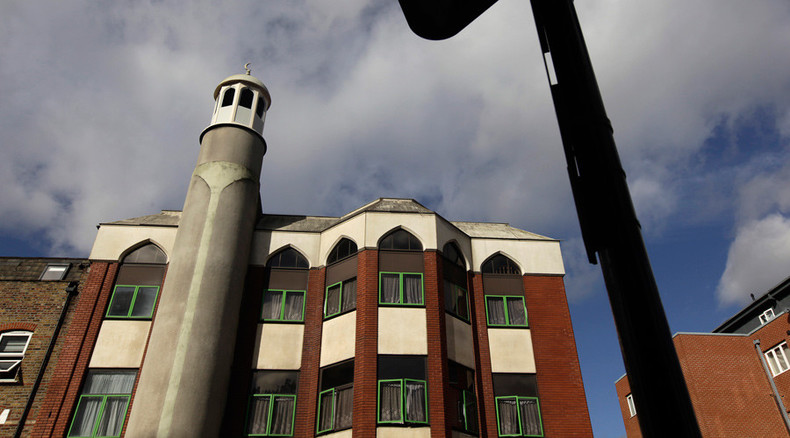 The chairman of a North London mosque has demanded the organization be removed from a secret terror blacklist used by UK banks, claiming it "alienated" members of the community.
Mohammed Kozbar, who chairs Finsbury Park mosque, said he was "shocked and astonished" to see the name of his mosque on the terrorism database which is used by all but one of the world's 50 major banks.
Kobar, who has worked to reform the mosque after its links to the radical cleric Abu Hamza in the 1990s, said he was appalled that the center had been put on the list without any right of reply.
He made the discovery after a BBC Radio 4 documentary, which revealed the names of organizations whose bank accounts had been suspended by HSBC, including the Finsbury Park mosque and the Cordoba Foundation think tank.
The organizations appear on the confidential list owned by Thompson Reuters, which curates volumes of financial information.
Kobar said the classification was a betrayal of Prime Minister David Cameron's pledge to better integrate the Muslim communities in Britain.
"The prime minister is talking about integration and Muslims engaging more in wider society – this is exactly what we are trying to do, and look what's happened. We've found that we've been forced to deal with the Islamic bank only," he said.
"We are a part of wider society and we want to deal with other mainstream banks and high street banks but our accounts have been closed unfortunately. Unless we do something about it, the Muslim community will always feel they are alienated and demonized," he added.
The mosque chief is also vice-president of the Muslim Association of Britain, and said he would be writing to Thomson Reuters to address the issue and demand to be removed from the list.
An HSBC spokesman said the bank examined numerous factors when examining clients' accounts.
"For a business customer these factors may include the type of activities the business is involved in, the jurisdictions in which it operates and the banking products and services it uses. Although we can't always provide customers with specific reasons for closing an account, any such decisions are not taken lightly and are not based on a customer's race or religion," he said.
"We are committed to working with the UK government and industry bodies to support the not-for-profit sector and to help charity customers manage risk in their operations," he added.
Labour leadership candidate and Islington North MP Jeremy Corbyn said the mosque was a "wonderful community asset" when the center was notified its HSBC account was being closed last year.