Children at risk of radicalization monitored, taken into state care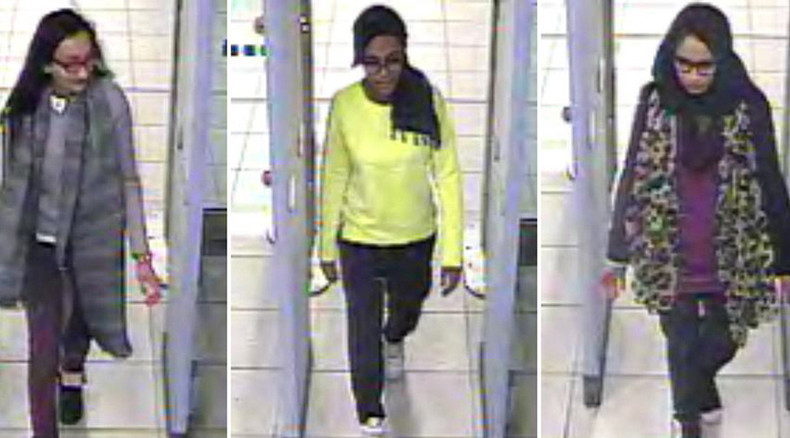 As impressionable and vulnerable young Britons are considered at risk of radicalization, dozens may be taken into state care. Others have had their passports confiscated amid fears of extremist Islamist indoctrination.
This troubling trend was uncovered by the Times on Monday, after it obtained figures from an undisclosed high profile source.
Over thirty children in the past twelve months were found to have been subject to court orders because they were categorized extremist or thought to be at risk of radicalization.
Some have been put under temporary care orders, with UK courts increasingly intervening when family members seek to indoctrinate youngsters with radical ideologies.
Civil courts are also taking action when impressionable youngsters express a desire to join forces with Islamic State. The vast majority of these youngsters are lured into this extremist mindset after being exposed to a barrage of online propaganda.
The percentage of young people referred to government counter-extremism program "Channel" has soared by almost 50 percent in the last year, according to the Times.
The program's organizers say it aims to offer support to those who are at risk of being lured into "violent extremism."
Channel draws on collaborative links between councils, police, statutory bodies and local communities.
Its stated aim is threefold: to identify people at risk of being drawn into violent extremism, to consider the extent of that risk and to develop suitable support for such individuals.
In cases where youngsters are deemed at risk of radicalization, British judges are issuing court orders to stop them traveling to Syria. This measure means the High Court alone holds responsibility for these children and their movements.
Temporary care orders, which pave the way for fostering, have also been filed against youngsters feared to be in jeopardy of extremist brainwashing by family members.
Between April 2012 and June 2014, over 2,300 people were placed on the government's Channel program. Some 834 were under 18 years of age, while 84 were younger than 12.
More than 360 Londoners have been referred to Channel since April 2012, and more than 300 referred to the scheme come from the northeast.
The Times investigation was published shortly after it emerged advocacy group CAGE is seeking legal advice on whether Prime Minister David Cameron is guilty of defamation after calling the organization a non-violent 'extremist' group.
Cameron made the remarks during the unveiling of his new anti-extremism policy, when he noted CAGE's ties with the National Union of Students (NUS).
CAGE denies any links with terrorism and insist claims otherwise are "simply false."
As the government continues to ramp up its counter-terror response with a fusion of policy, legal changes and surveillance, a growing chorus of critics warn of high levels of Islamophobia in the UK.
Racial equality think tank Runnymede says Islamophobia is a form of racism. It summarizes the effects of this discrimination as a mixture of socio-economic exclusion, prejudice, and violence. The think tank argues Islamophobia remains a serious challenge for any government dedicated to maintaining a just, equal and democratic society.