N. Ireland secretary denies MI5 intelligence ops permission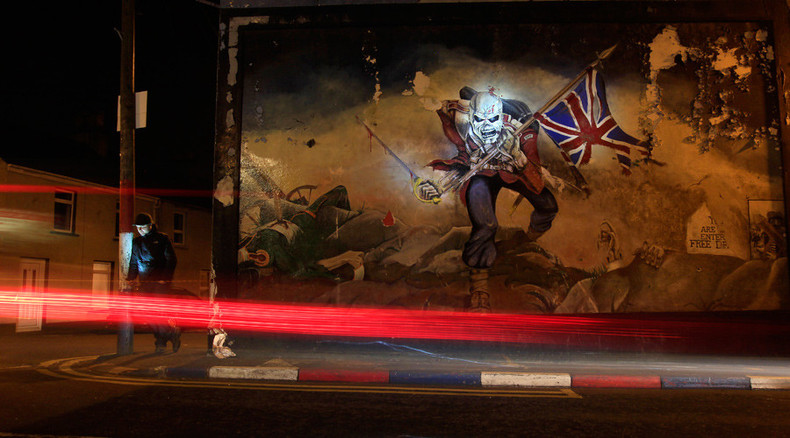 Northern Ireland Secretary Theresa Villiers has denied Britain's domestic intelligence officers warrants for two operations in Northern Ireland. Critics say the spy agency usually gets its way.
Intelligence Services Commissioner Sir Mark Waller, who heads the watchdog that oversees spy activities, said two operations had been disallowed. Though details are scant, one is known to have been a request for intrusive surveillance.
Waller said: "The secretary of state for Northern Ireland shows a keen interest in the case for necessity and proportionality. She can and does refuse warrants."
But pro-transparency groups have called for more intense oversight of intelligence operations, such as those carried out by MI5 against dissident Republican groups like the New and Continuity offshoots of the Irish Republican Army (IRA).
"The intelligence services commissioner says the secretary of state is doing her job – it would be strange indeed if he reported that she showed no 'interest in the case for necessity and proportionality,'" Brian Gormally, director of the Committee on the Administration of Justice, told the Guardian.
He said the low number of denied warrants told its own story.
"The fact that he thinks it is news that she occasionally refuses warrants demonstrates that the norm is that the secret MI5 normally gets its way."
Gormally also called for more oversight of intelligence operations in the province, where MI5 is said to have up to 1,000 operatives stationed.
"We need to know the number, type and justification of warrants for intrusive surveillance. More importantly, we need a genuinely independent and fearless form of oversight that can bring proper accountability to secret policing."
As well as spy activities, secretive military units have also begun to escalate operations in the region.
In March, it was reported British Special Forces soldiers are once again operating in Northern Ireland to counter dissident groups, according to intelligence sources.
Quoted in the Daily Star newspaper, the sources claimed up to 60 members of the Special Reconnaissance Regiment (SRR) are in the region.
Another described the unit's role as "close, aggressive surveillance."
The SRR replaced an earlier unit known as 14 Intelligence Company. Its creation in 2005 saw the specialist close surveillance role developed during the Troubles expanded for the War on Terror.