Porn websites visited 250,000 times on parliament computers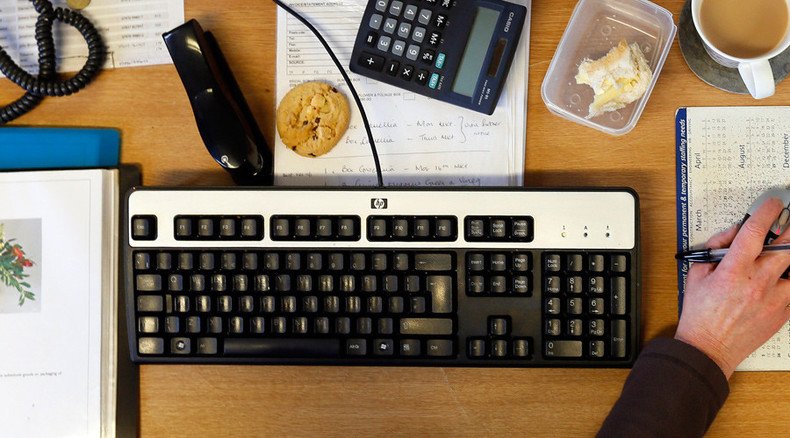 Over 247,000 attempts were made to visit X-rated websites from the UK Parliament's computer network last year, with the numbers spiking during parliamentary recess in April, a Freedom of Information (FOI) request has revealed.
Attempts to access more than 42,000 sites classed as pornographic were made during April alone last year, totaling more than 1,300 each day.
The Freedom of Information request by the Daily Express found the second most active month was October 2014, where there were more than 30,000 attempts to access porn sites.
The figures don't show which sites were accessed or how long was spent on the pages.

The findings add to the previous total of 350,000 in 2013.
Taxpayers' Alliance Chief Executive Jonathan Isaby said of the figures: "Some of these 'visits' are no doubt the product of pop-ups beyond anybody's control, but the number is absolutely staggering.

"One would hope that those attempting to access these sites at Parliament could keep their extra-curricular activities safely within their own four walls, as it's not an appropriate use of time when it's on the taxpayers' tab," he added.
Speaking about the 2013 results, a House of Commons spokeswoman said: "We do not consider the data to provide an accurate representation of the number of purposeful requests made by network users due to the variety of ways in which websites can be designed to act, react and interact and due to the potential operation of third party software."

Prime Minister David Cameron has previously vowed to block pornographic material from "the darkest corners of the internet."

"For a lot of children, watching hardcore pornography is in danger of becoming a rite of passage," he said in 2013.

"I will do whatever it takes to keep our children safe."
You can share this story on social media: