Convicted vicar on the run after stealing church wedding & funeral funds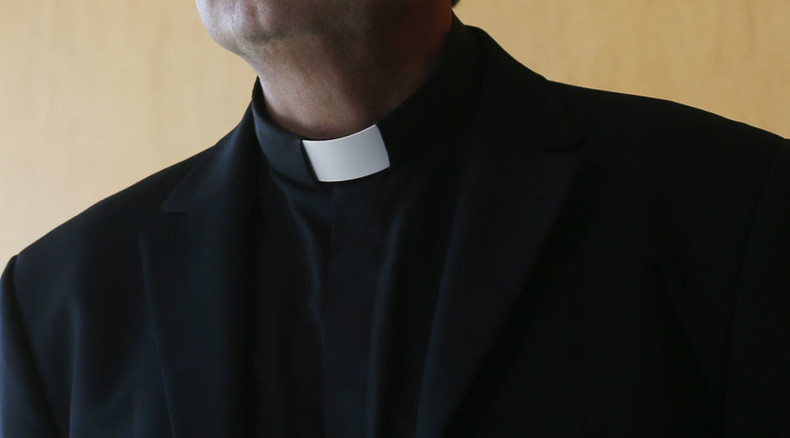 A convicted Church of England vicar who pocketed thousands of pounds in wedding and funeral fees from bereaved families has gone on the run.
Simon Reynolds, 50, of Farnham, Surrey, went out for lunch during his trial and did not return to hear the final verdict, Sheffield Crown Court said.
Reynolds, who has been suspended from his role as rector at St Andrew's Church in Surrey, was found guilty of four counts of theft.
The first three involved sums he should have sent to the Wakefield Diocesan Board of Finance, for marriages, funerals and churchyard monuments. The fourth should have gone to the parochial church council.
He also stole over £24,000 while working as a priest at another church in Darton, South Yorkshire between 2007 and 2013.
It was Reynolds' responsibility to hand over the money to the diocese and the parochial church council but he failed to do so, the court heard.
Suspicions were raised when the vicar left Darton in March 2013 to take up his new role in Surrey.
A church warden form All Saints Church in Yorkshire said it was "irregular" that fee checks were addressed directly to Reynolds.
Opening the case for the prosecution last week, Tom Story told the court it had been discovered "that in some years the defendant has not paid any fees for weddings or funerals over the Diocesan Board of Finance."
Reynolds denied the charges. He told police he was "disorganized" and "certainly had not kept it intentionally."
Records of separate fees received for weddings and funerals by the parochial church council and also the church's marriage and burial books showed the services had taken place, he added.
In 2008, there were 18 weddings. Reynolds conducted eight of them, Story said.
One thing that was "never a problem" with Reynolds was the administration of his parish, the Archdeacon of Ponterfract, the Venerable Peter Townley told the jury.
Dealing with fees for weddings and funerals was "very much in the bloodstream of every parish priest," he said, adding it was as "integral to our make-up as Matthew, Mark, Luke and John."
South Yorkshire police have issued a warrant for the missing vicar's arrest and officers are actively searching for him.