ISIS could use drones to bomb sporting events, music festivals – intelligence sources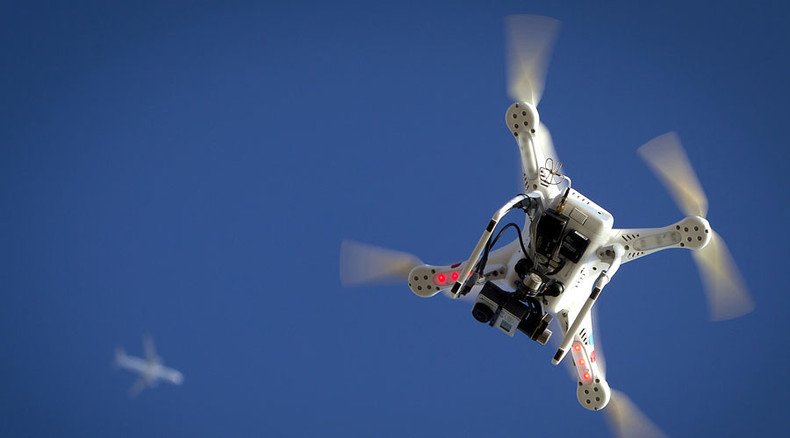 Security sources claim the Islamic State (IS, formerly ISIS/ISIL) could use the easily affordable home assembly drones to drop explosives on open air sporting and cultural events, causing mass casualties which could be filmed by on-board cameras.
An unnamed counter-terrorism source told the Express that terror groups had been "trying to launch a drone-borne bomb attack for some time, as these machines are getting more hi-tech every year."
The unidentified source said groups were planning a "spectacular" which could be filmed and posted online for propaganda purposes.
"ISIS is obsessed with re-creating the horror of 9/11 and believes this may be possible by launching a multi-drone attack on large numbers of people in a synchronized attack," the source said.
While unmanned aerial vehicles are best known for their military role, rapidly developing drone technology has led to a civilian market flooded with cheaply available versions which can cost as little as £100.
In March, a report published by the House of Lords EU Select Committee highlighted some of the risks derived from the rapid increase in the use of commercial and civilian drones for services including photography and land-surveillance.
They said the high demand could stagnate if there is even one serious accident and recommended authorities design an app to monitor levels of drone traffic.
Their report came just months after a near collision between a civilian drone and a passenger jet at Heathrow Airport sparked questions about the effectiveness of current safety legislation.
"2014 could be described as the year of the drone," the report said.
"As the year drew on, drones were found 'buzzing' close to a nuclear power station in France, and a near miss was reported between a small drone and a passenger aircraft landing at Heathrow Airport."
You can share this story on social media: