Schmooze cruise: Boris Johnson to visit the Holy Land, meet Netanyahu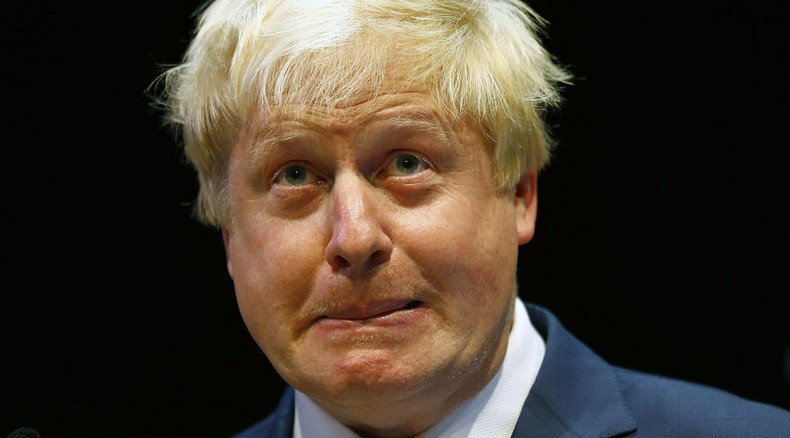 London Mayor Boris Johnson MP will visit Israel and the West Bank, where he will meet Prime Minister Benjamin Netanyahu and the Palestinian Authority.
The Jewish Chronicle reports the three-day visit will happen in November. Johnson's spokesman said the mayor wanted to represent London in "an important and growing market."
The trip was originally reported as a City Hall trade visit, but may also benefit Johnson's political stature in the region ahead of any future Tory leadership bid.
The Jewish Post reported the trip was part of an effort by Johnson to "repair his leadership credentials."
Johnson will also meet the Palestinian Authority in the West Bank.
The announcement comes at a time when the recent US nuclear deal with Iran has heightened tension between nations that have traditionally opposed it, including the UK and Israel.
Last week, UK Foreign Secretary Philip Hammond told parliament that Israel preferred a state of "permanent stand-off" with Iran.
Hammond, who was involved in the Vienna nuclear talks, said: "The question you have to ask yourself is what kind of a deal would have been welcomed in Tel Aviv?"
"The answer, of course, is that Israel doesn't want any deal with Iran. Israel wants a permanent state of stand-off and I don't believe that's in the interest of the region, I don't believe it's in our interest."
The foreign secretary added that even the head of Israel's secret service Mossad believes the failure to resolve the Palestinian conflict was a bigger threat to the nation's security than Iran.
In the wake of the talks, Netanyahu condemned the agreement for giving Tehran a license to develop nuclear weapons.
"I think this deal gives Iran a path to a nuclear arsenal, and I think it gives them hundreds of billions of dollars right away with which to pursue their aggression and terror against us and against the United States and the world," he told America's National Public Radio.
You can share this story on social media: