'UK will lose influence if it leaves EU': Obama warns against Brexit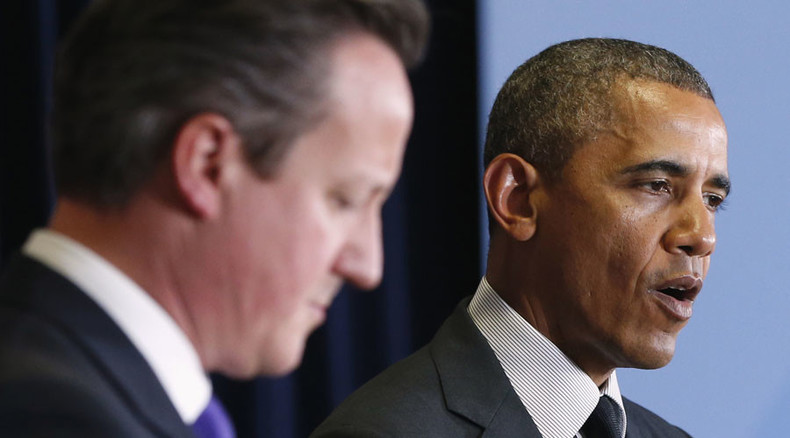 US President Barack Obama has warned the UK will lose influence in the world if it leaves the European Union, adding that a united Europe makes the world a safer place.
In an interview with the BBC broadcast on Thursday, Obama said the UK's membership of the EU gave America "much more confidence."
The US president added that America wanted to make sure the UK continues to have global influence.
Obama's comments come as Prime Minister David Cameron said the UK's future trade lies in Asia and the country must become less reliant on the European market.
In a wide-ranging interview, Obama said: "Having the UK in the EU gives us much greater confidence about the strength of the transatlantic union, and is part of the cornerstone of the institutions built after [the Second World War] that has made the world safer and more prosperous.

"We want to make sure that the United Kingdom continues to have that influence."
U.S. State Department, corporate banks, lobbyists and Foreign Office mandarins seem to be forming the IN campaign. #EUreferendum

— Douglas Carswell MP (@DouglasCarswell) July 23, 2015
He described the UK as America's "best partner" because it is willing to project its power beyond its self-interests.

"In modern times there's no country where we have closer affinity in terms of values, and on the international stage a nation with greater capacity.

"And so I think David understands that part of the greatness of Great Britain, of the United Kingdom is that it is willing, as we are, to project power beyond our immediate self-interests to make this a more orderly, safer world."

Obama also praised Cameron for committing to spending two percent of Britain's GDP to defense spending, saying it was "important" for US stability.
He told the BBC: "I want to congratulate his government for meeting the commitment of the 2 percent defense budget.
"And for him to make that commitment, when he has a budget agenda that is, you know confined, a budget envelope that is confined, is really significant. And it is important for British leadership, but it's important for US stability."
Obama's comments come as the British PM announced the UK's trade will pivot towards Asia in the future as the country becomes less reliant on Europe.

Cameron pointed to the fast-growing economies of China, India and Brazil as markets the UK should be doing business with.
Downing Street pointed to the latest economic figures, which show sales of British goods within the EU fell by 13.4 percent, while sales to the rest of world increased by 8.9 percent.

Cameron told the Daily Mail: "I think of the Age of Discovery when our great explorer took to the waves to open up trade routes. No territory was too far. No opportunity was left untapped. We need to employ some of that Elizabethan endeavor today – to tell the world: 'we've got the supply, you've got the demand; let's do business.

"Modern-day trading shouldn't just be about the truckers going between Calais and Dover; it should be about the cargo planes landing in Jakarta and the container ships docking in Ho Chi Minh City."

The PM pledged to make Britain the most "trade-minded nation in the world."