US-loaned RAF personnel may be illegally striking Pakistan & Yemen, not just Syria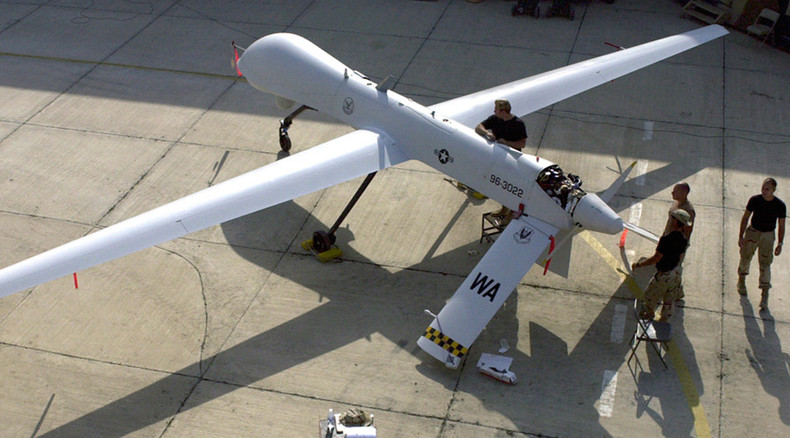 Fresh controversy has emerged about RAF airmen embedded in an American drone unit, which is known to be carrying out airstrikes in Syria after the charity Reprieve gained access to a joint US-UK memo.
Responding to Reprieve's request in November, the Ministry of Defence (MoD) said there were "currently" no RAF personnel embedded with the United States Air Force's (USAF) 432nd unit based at Creech airbase in Nevada.
It now appears that the response was not given in good faith – while there may have been no personnel at Creech in November, RAF airmen have been embedded there since 2008 and are there presently.
The MoD confirmed on Wednesday there were indeed UK armed forces personnel currently at the base.
If UK personnel are involved in strikes in countries like Pakistan and Yemen, with whom the UK is not 'legally' at war, there may be legal issues.
Strikes on Syria would also be illegal given a 2013 parliamentary vote on bombing within the borders of the war-ravaged nation.
The memo concerns the embedding of UK personnel in US units in order to make up for manning shortfalls. It referred to them as "a gift of services to fulfill US air force operational requirements."
The three-year postings for pilot and sensor operators for both Reaper and Predator drones are described as involving a role in "worldwide operations" and taking part in operations that determine and hit viable targets "in conjunction with the combined air operations center rules of engagement, but always adhering to the legal framework for the operation in question."
Concerns over the activities of embedded personnel have been under the spotlight over the last two weeks since they emerged after a Freedom of Information (FoI) request, also by Reprieve, that UK pilots had been bombing targets in Syria despite the 2013 vote and resulting democratic ban on doing so.
It was later confirmed that each mission, reportedly carried out by Royal Navy pilots operating from US aircraft carriers in the Gulf, received specific parliamentary authorization.
Defence Secretary Michael Fallon has since defended the operations, saying that UK personnel embedded with allied forces were effectively "foreign troops."
You can share this story on social media: