Romanian girl refused a hotel room in Britain due to nationality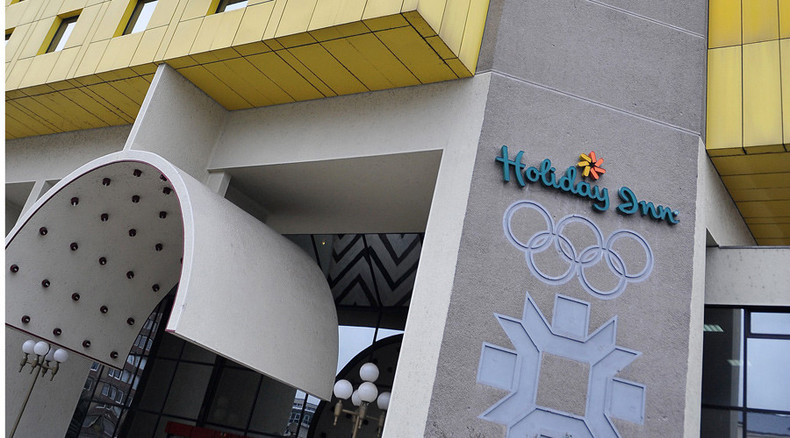 Alecsandra Puflea booked the room at the Holiday Inn Express in Hull online, but when she arrived, hotel staff refused to check her in because they suspected her of being a prostitute.
22-year-old Hull University graduate arrived to the hotel on July 6 with her boyfriend. However soon after the receptionist saw her ID he turned the girl away saying "I'm sorry, but we don't accept Romanians," The Telegraph reports.
Alecsandra says that she tried to show her British driver's license as other visitors to the hotel looked on, which as she says, was an embarrassment to her and to her country.
After some Romanian women were found using the hotel rooms for prostitution, the management introduced a policy of turning down guests suspicious for being involved in the illegal business.
Miss Puflea found out the true reason of the hotel's actions only after she complained to the local police, which has taken the case very seriously.
Even though the hotel officials apologized after the investigation was completed, and promised to review their policy, Alecsandra believes it to be highly discriminatory against Romanians.
"Even though it made more sense when I found out about the problems they have had in the past, it is still discriminatory and it is still very wrong, particularly from a large company like this".
READ MORE: Sex doesn't sell: Explicit content puts off consumers, study finds
The hotel management however denied the allegations, saying that "this is definitely not a case of racial discrimination and the hotel declines to comment any further."
Police officials say sexual exploitation is often an invisible crime that many don't feel confident reporting. So the police encourage local businesses like hotels and taxi firms to report anything suspicious to the police.
"We have a great relationship with our local businesses and hope this will continue," Detective Chief Inspector Tony Cockerill said to the Telegraph.