Workers sealed inside submarine ballast tank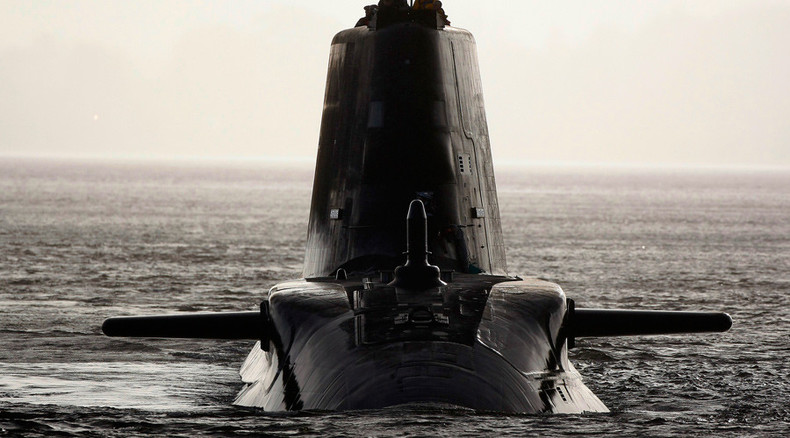 Sealed inside a submarine ballast tank due to be tested, two engineering workers banged on the sides in vain – only escaping when they found a weak mobile phone signal.
It was reported that the pair were accidentally sealed inside the water-carrying hull compartment, which serves to balance vessels, by colleagues at the Devonport base in Plymouth.
Seeking to raise the alarm by hammering on the walls, they failed to get a response. Finding they could not get any mobile signal, they climbed into the higher parts of the tank until, by chance, they picked up a weak signal and called for help.
It was discovered the door had been sealed for an air-tightness test.
A report seen by the BBC said: "In an attempt to raise the alarm they used the only thing they had to hand – a battery-powered drill to hammer against the tank boundary, but to no avail.
"There was no one in the dock bottom to hear them.
"They switched on their mobile phones but there was no signal at the bottom of the tank so they progressively climbed to the upper reaches of the tank until fortunately one phone managed to get a one bar signal."
The men were eventually released "shaken but unhurt."
A spokesman for the Unite union told the BBC: "We feel for the men involved and what they had to go through because it must have been an extremely unpleasant situation.
"The incident was actually caused by poor management and poor communication."
Arms firm Babcock International, which is responsible for refits and testing, said it is "continually focused on delivering and maintaining the highest standards of safety procedures and practices."
Submarine safety issues have been under the spotlight since a Royal Navy whistleblower exposed security lapses in UK's Trident nuclear program, which make it easier for intruders to access some secured areas than "most nightclubs."
In a dossier released online in May, Able Seaman William McNeilly, a weapons engineer, noted some 30 safety and security flaws on Trident submarines that are based out of Faslane on the Clyde, Scotland.
Following his expose McNeilly was discharged from the Navy.