British ISIS fighter killed in Syria airstrike, tweet suggests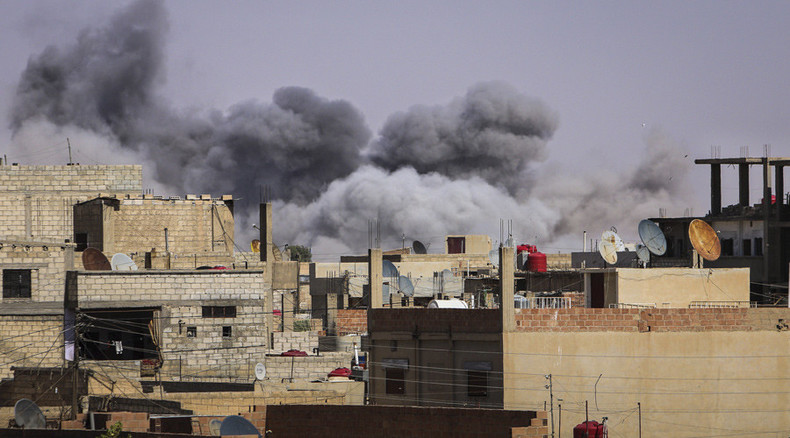 Coalition airstrikes in Syria are thought to have killed 21-year-old Cardiff-born Reyaad Khan, who appeared last year in an extremist propaganda video.
Khan appeared alongside two other Britons in an Islamic State (IS, formerly ISIS/ISIL) propaganda video in 2014. Khan's death is thought to have occurred up to a fortnight ago.
In a statement, Welsh police said: "South Wales police cannot confirm or corroborate reports on social media highlighting the injury or death of Riyad Khan, or any other individual, who has travelled to Syria."
With the death not fully confirmed, police urged the media to "to treat any such reports with caution."
Tweeting on Monday, Shiraz Maher from the International Centre for the Study of Radicalization at King's College London suggested that while Khan's death was not 100 percent definite it was highly likely he had been killed.
For journalists contacting re: Reyaad Khan, we're confident he's dead but not absolutely categoric. Likely happened about 2 wks days ago.

— Shiraz Maher (@ShirazMaher) July 20, 2015
On Friday, a social media account said to belong to a female British jihadi said "Abu Dujana" – an alias known to be used by Khan – had been "lost."
In a five-year old interview obtained last year by the Guardian newspaper, Khan – then aged 16 – is seen talking about the deprivation and racial stereotyping he had suffered growing up in Cardiff.
As of June 2015, around 40 British nationals have reportedly died fighting in Syria and Iraq, among an estimated 700 Brits thought to have joined extremist groups in Syria.
On Monday, Prime Minister David Cameron unveiled his five-year plan to combat extremism in the UK, pledging to tackle the "failures of integration," which have led vulnerable young people to leave Britain to join extremist groups.
In a speech in Birmingham, the PM said he wants to "lift the horizons" of communities ostracized in the past and use greater re-integration to prevent radicalization.
The prime minister said the root cause of extremism is "ideology" and pledged to build bridges between the government and disenfranchised communities.
He also revealed that parents who believed their children are at risk of radicalization will have the power to confiscate their passports.