'Grow cannabis – we won't arrest you,' say Durham police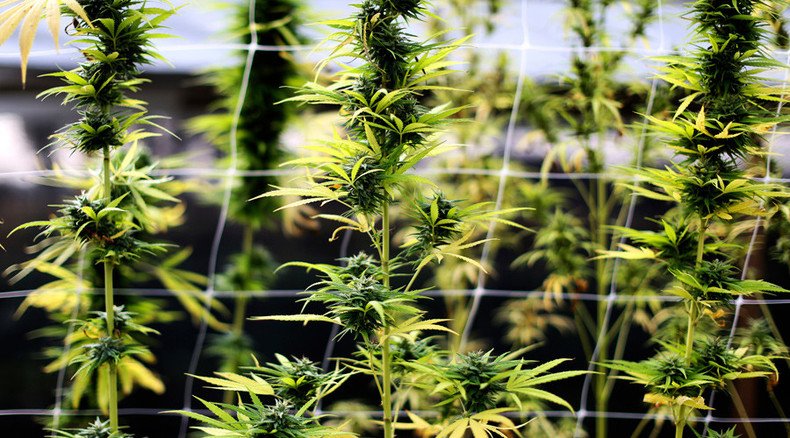 Police in the north of England have said they will stop targeting small scale producers of cannabis in order to concentrate more resources on organized drug dealers, it has emerged.
In a major shift towards decriminalization of the drug, Durham Constabulary commissioner Ron Hogg said his force would stop prosecuting people who cultivate cannabis for personal use and instead issue them with warnings.
Hogg said officers would only intervene if growers were being "blatant" about their activities.
It is the first time a UK police force has admitted publicly it will take no action against small scale growers of the Class B drug.
Hogg told the Times the goal behind the change in policing was to reduce costs.
He said: "We are not prioritizing people who have a small number of cannabis plants for their own use. In low-level cases we say it is better to work with them and put them in a position where they can recover.
"The most likely way of dealing with them would be with a caution and by taking the plants away and disposing of them. It is unlikely that a case like that would be brought before a court.
"By and large we are saying it is not the top of our list to go out and try to pick up people smoking joints on street corners, but if it's blatant or we get complaints, officers will act. It's about keeping people out of the criminal justice system and reducing costs, it's about being more productive with the way we approach things," he added.
Production and supply of cannabis currently comes with a prison sentence of up to 14 years.
Durham's PCC intends to relax prosecutions for cannabis users. How much more relaxed can they get?

— Oonagh (@Okeating) July 22, 2015
However, other police chiefs have also criticized laws which criminalize drug users.
Durham Police Chief Constable Mike Barton said earlier this year that drug addicts deserve support, adding that police cannot "arrest our way out of the problem."
Writing for the Huffington Post, he said: "Their entrapment in criminal justice is a waste of police time and the state's money and dissuades addicts from revealing themselves for treatment for fear of criminal consequences.
"Police should continue to tackle drug dealers."
Barton suggested that addicts should be supplied with drugs through the NHS so they would not need to commit crime to buy the illegal substances.
Policing Minister Mike Penning insisted Durham Constabulary's policy shift was not the same as decriminalization.
He said: "Growing cannabis is illegal and those who do so can face significant jail sentences.
"The government has no plans to legalize cannabis as there is clear scientific and medical evidence that it can damage people's mental and physical health."
While supporters of the decriminalization and legalization of cannabis point to the drug's health benefits, detractors argue it has been linked to mental health conditions such as psychosis and schizophrenia.
You can share this story on social media: