'Labour shouldn't have voted to recognize Palestine,' says leadership candidate Liz Kendall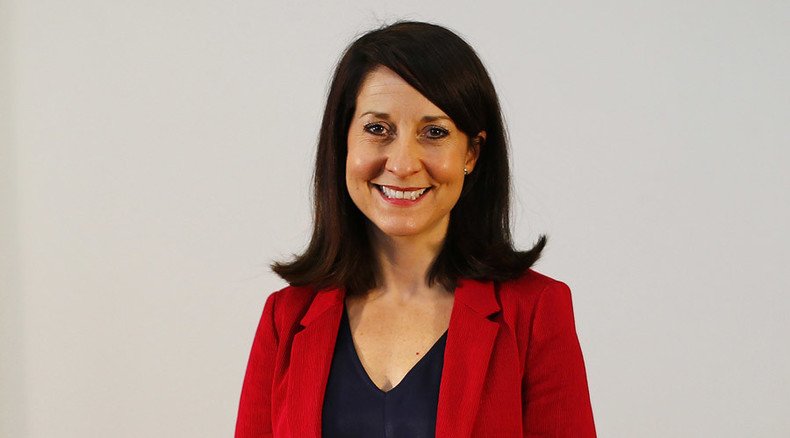 Labour should not have voted to recognize an independent Palestinian state, party leader hopeful Liz Kendall has said.
The Labour Party leadership contender told a hustings event organized by the Jewish Chronicle newspaper that it was "not the right thing to do."
Kendall said only negotiations and a two-state solution would bring about peace in the region, not resolutions passed by Parliament.
The MP for Leicester West also said she would fight the boycott, divestment and sanctions (BDS) campaign against Israel with "every fiber of [her] being."
Labour leadership candidates attended a hustings for the Jewish community chaired by journalist Jonathan Freedland on Monday night.
Candidates reportedly spent 75 percent of the evening's debate discussing Israel, with the remaining time devoted to domestic issues.
During the hustings Kendall expressed strong support for the country and said Labour should not have voted to recognize a Palestinian state in a House of Commons motion last October.
"The question asked about hostility [between Labour and the Jewish community] and I think that really did come to a crunch in the vote on the House of Commons on recognizing the Palestinian state," she told the audience.
"I don't think it was a three-line whip, I've never broken a three-line whip, but I did abstain because I didn't think it was the right thing to do. The way we achieve peace is through a two-state solution and negotiation, not through passing resolutions in the House of Commons or the United Nations.
"I don't believe we would have done that had we been in government and I believe a responsible opposition that seeks to become the government should behave in the same way – particularly over such an important issue as this," she added.
As much as Corbyn is criticised for his comments on Hamas, notice that his policy - arming neither them or Israel - is morally defensible,

— Daniel Wickham (@DanielWickham93) July 21, 2015
Three of the four candidates joined Kendall in expressing strong opposition to the growing boycott movement against Israel.
Andy Burnham described the BDS campaign as "unjustified spitefulness" against a country which stood up for gay rights, trade union rights and civil liberties.
Only Labour candidate Jeremy Corbyn expressed support for an arms embargo on the country and a boycott of products from the occupied territories, while rejecting the idea of a generalized boycott.
"Israel has occupied the West Bank, has set up settlements all over, has put Gaza under siege, and there are serious issues concerning the bombardment of Gaza and the failure to reconstruct it," Corbyn told the audience.
Two thoughts re-watching the #labourhustings: The amount of applause Corbyn got from a supposedly pro-Israel audience was truly astonishing.

— Marcus Dysch (@MarcusDysch) July 21, 2015
"There are questions about children being held in Israeli prisons, and about African refugees not being allowed into Israel or indeed being deported from Israel. There is an EU/Israel trade agreement which has a human rights clause in it, and there are investigations going on into war crimes on both sides on the Gaza conflict.
"Is it right that we should be supplying arms in that situation, is it right that we should be importing goods made in illegal settlements across the West Bank?" he added.
Corbyn came under fire during the hustings over his use of the term "friends" to describe Hamas and Hezbollah.
The veteran left-wing MP said he had used the term during a welcome to a number of groups he had invited to speak in Parliament.
He added it was important to reach out and hold dialogue, even when you are in disagreement with the other party.
You can share this story on social media: