'Cruel' Tory welfare bill passed despite Labour revolt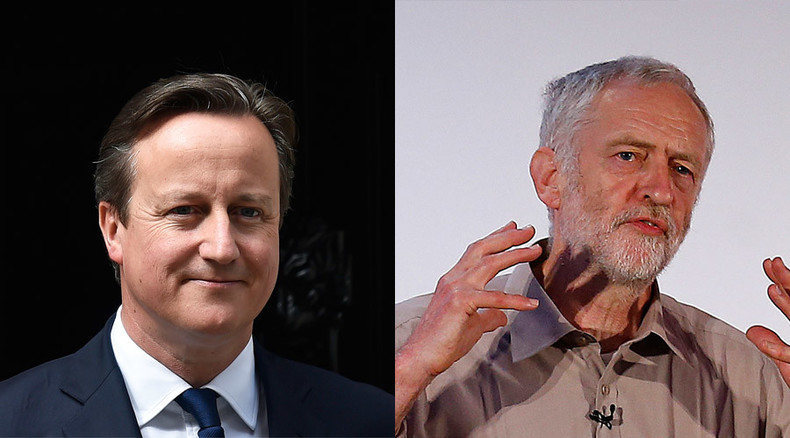 The controversial Tory welfare bill that will lead to spending cuts of £12 billion was passed in parliament on Monday, despite an impassioned Labour revolt which saw a fifth of all Labour MPs voting against it.
Although the legislation was pushed through parliament by a majority of 308 votes to 124, it was flatly rejected by 48 Labour MPs. It was also shunned by the Scottish Nationalist Party (SNP), the Liberal Democrats, the Democratic Unionist Party (DUP), Plaid Cymru and the Greens.
Among the Labour MPs who defied the party whip and voted against the bill were Labour leadership contender Jeremy Corbyn, and London mayoral hopefuls Sadiq Khan and David Lammy. Those who abstained included leadership running mates Yvette Cooper, Liz Kendall and Andy Burnham.
The Welfare Reform and Work Bill is seen by many MPs as a further assault on the welfare state. It seeks to slash tax credits, lower the welfare cap and bring in a national living wage.
Speaking on Tuesday morning, Labour MP Dianne Abbott warned innocent children and lone parents would be the primary victims of the legislation.
"330,000 children will be hit by Tory welfare bill and single mothers hit hardest. How do the abstainers feel this morning?" she said.
Despite Labour interim leader Harriet Harman's plea for her fellow party members to back the legislation, almost 50 Labour MPs defied her. The outcome of the vote raises questions about internal fissions within the party, following its grueling defeat in May's general election.
After ex-Labour chief Ed Miliband's resignation in May, Labour now faces a heated leadership contest. The new leader will be elected in September.
Harman/#Labour strategy: if we look like the Tories, Tory voters might vote for us. Can anyone spot the flaw in this thinking?

— GeorgeMonbiot (@GeorgeMonbiot) July 21, 2015
Speaking on BBC Radio 4's Today program, Labour MP David Blunkett said the party is submerged in "emotional trauma" after its electoral defeat.
Corbyn, the only leadership candidate who voted against the welfare bill on its second reading, dismissed allegations he had undermined Labour's party whip.
"I think we've strengthened it because we've shown that there are a lot of Labour MPs – and many of those who abstained, their hearts were certainly in the lobby with those of us who voted against it," he said.
Corbyn said deep concern about child poverty, homelessness and Britain's housing crisis weighed heavy on the minds of those who voted against the bill. He also warned the Tories welfare bill violates international human rights law.
"I hope we will develop a narrative in which we will be serious about regulation of the private rented sector and we won't allow the Conservatives to take us down this road of saying that any child after two is somehow or other worth less than the first two," he said.
"It seems to me deeply unfair, it also is actually contrary to the UN Convention on the Rights of the Child, which even Margaret Thatcher signed."
Labour leadership contender Andy Burnham didn't use his vote and abstained instead.
Burnham, who had long been a vocal critic of the legislation, said the battle against Tory welfare plans is far from over.
"Tonight I am firing the starting gun on Labour's opposition to this bill. If I am elected leader in September, I am determined that Labour will fight this regressive bill word by word, line by line," he said on Monday.
"I am clear that if the government do not make major changes to protect working families, children and the disabled, then, under my leadership, Labour will oppose this bill with everything we've got when it comes back before MPs later this year."
Some observers suggest Burnham's vocal opposition to the bill is strategic, as Labour's left-leaning leadership race rolls onward. However, those who back Liz Kendall argue politics of this ilk failed Labour dismally in the last parliament.
After Monday's result was announced, the SNP's Pete Wishart mockingly inquired whether the House of Commons could be reshuffled to appoint Scottish nationalists as the Tories' official opposition.
The SNP's Fair Work and Employment spokeswoman Hannah Bardell MP said Labour's failure to unanimously oppose the bill would "haunt" the party for some time.
"The Tories' cruel welfare cuts damage the working poor and vulnerable people, and had to be opposed," she said.
"Labour had the perfect opportunity to join the SNP in a progressive coalition to oppose the Tories, but with some honorable exceptions they sat on their hands."