Leading scientists urge immediate climate action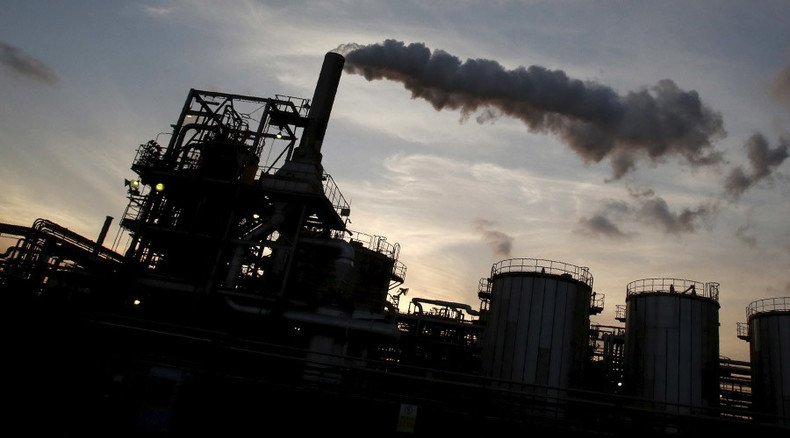 Action to mitigate the worst effects of climate change must be taken immediately by governments across the globe, a coalition of scientists, engineers and medical researchers has warned.
The communiqué, signed by 24 of the top professional and research institutions, also said more investment in tackling climate change would lead to greater economic prosperity, as well as improving public health by reducing pollution.
It adds, however, that in order to meet the two-degree climate increase cap, all carbon emissions must be stopped within the next thirty years.
The communiqué, released on Tuesday, stresses the importance of rapid and effective action.
"While the threats posed by climate change are far-reaching, the ways in which we tackle them can be a source of great opportunity," it reads.
"Capturing this potential quickly and effectively will drive economic progress. There are also significant additional benefits available, including food, energy and water security, air quality [and] health improvements.
"Actions need to be taken now, by governments, individuals, businesses, local communities and public institutions, if we are to tackle this global challenge [and] deliver the required cuts in emissions," it adds.
Its list of signatories includes a slew of major institutions including the Academy of Medical Sciences, the Academy of Social Sciences, the British Academy, and the British Ecological Society.
British Academy President Lord Nicholas Stern said the UK should be at the forefront of the fight against climate change.
"The UK led the world with both the modern scientific revolution and the industrial revolution, and must lead again now on the creation of a safer, cleaner and more prosperous world," he said.
"Now is the time for the prime minister and the rest of his government to show leadership on this issue, by implementing effective domestic policies to tackle climate change and to support efforts overseas, including a strong international agreement [at a crunch UN summit] in Paris at the end of this year," he added.
Sir John Beddington, president of the Zoological Society of London, added the effects of climate change are palpable today and will continue to be felt.
"This is particularly important for human welfare, where water and food security issues loom," he said.
The Wellcome Trust, which is also part of the communiqué, said that owing to the disastrous effects of climate change on health and wellbeing, it is "morally and financially misguided to invest in companies dedicated to finding and burning more oil, gas and coal."
You can share this story on social media: