Austerity overdrive: Osborne's £18bn assault on welfare state
Published time: 20 Jul, 2015 11:54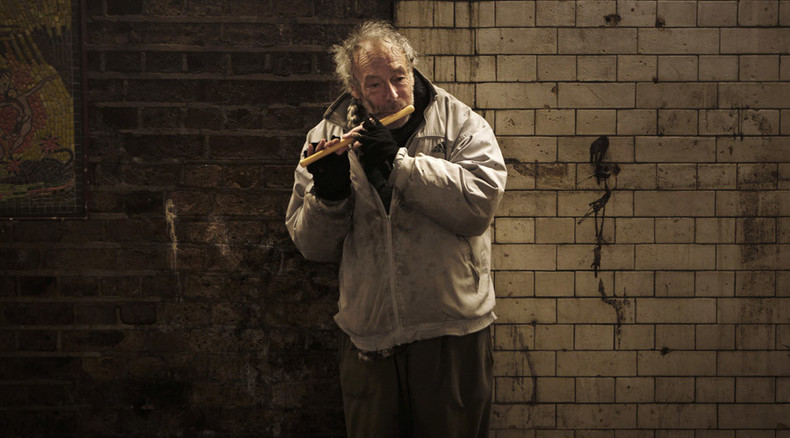 Cash-strapped councils have been forced to scrap social care for 150,000 vulnerable pensioners and cut child protection spending by 8 percent since 2010, new analysis shows.
As austerity remains firmly on the government's agenda, local authority services have been discarded and state entitlements have shifted dramatically.
Detailed analysis of council spending conducted by the Financial Times indicates that government services are crumbling in the face of growing demand, with council budgets being slashed by £18 billion (US$28 billion) since 2010. Yet despite the pressure that local authorities face, a further £9.5 billion is expected to be cut from council spending by 2020.
Tory plans to plow ahead with further austerity have angered critics who warn of the rise of Victorian-levels of poverty in Britain. In a state increasingly characterized by zero-hours contracts, social cleansing, and drastic welfare reforms, they argue further austerity will impact heavily on Britain's most vulnerable.
As demand for councils' services continues to rise amid diminished resources, growing numbers of children have been forced into homelessness.
Under UK law, children should not be forced to subside in shared hostels or bed and breakfast accommodation for longer than six weeks at a time. However, English councils breached this law over 701 times on December 31, with an estimated 1,000 children affected.
As councils continue to struggle to accommodate increasing numbers of families left homeless by the UK's housing crisis, they are also inundated with growing numbers of elderly people who require social care.
Professor of Government at the London School of Economics (LSE) Tony Travers told the FT Britain's policy path of raising taxes for those on average earnings is misguided. The UK is attempting to maintain a robust welfare system with American-style taxes, leaving little room for anything else, he said.
Conservative Chairman of the Local Government Association Gary Porter told the FT further cuts could almost grind local authority services to a halt.
He noted if further funding cuts are anything like what has been predicted the scope of some local authorities would be limited to providing just statutory services.
Children's social work departments have seen their funding cut by more than £600 for each child that is referred. Meanwhile, almost 150,000 elderly disabled people who would have received assistance with washing and dressing prior to 2010 failed to qualify for these services in 2014.
General services aimed at all UK residents have also seen a steady decline under Chancellor George Osborne's stewardship. Councils have stopped, or stripped back, some household waste collections, with large goods collections being reduced by over 25 percent since 2012.
Council's role in environmental regulation, food inspections and workplace health and safety checks has also been reduced by sharp spending cuts.
The crisis of growing poverty among Britons who have been impacted by these reforms was laid bare by a series of damning studies published in recent months.
In April, hundreds of psychotherapists, counselors and mental health practitioners warned "malign" welfare changes are having a detrimental effect on Britons' psychological and emotional wellbeing.
Another report released on May 1 revealed teachers have taken to washing children's clothes, feeding them packed lunches and offering youngsters haircuts as they warn of a resurgence of Victorian levels of poverty in the UK.