​Deaths of SAS recruits due to military neglect – UK inquest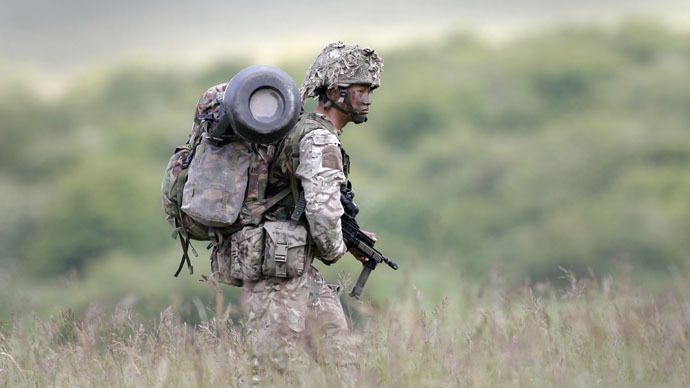 Error upon error has been listed by a coroner presiding over an inquest into the deaths of three soldiers who died on a Special Forces selection course held in blistering heat in 2013.
Lance Corporal Edward Maher died from hyperthermia on the Brecon Beacons mountains in Wales on July 13, 2013, while Lance Corporal Craig Roberts and Corporal James Dunsby died later in hospital.
READ MORE: Deadly SAS march in scorching heat went ahead to 'avoid paperwork,' inquest hears
A number of other soldiers also collapsed from heat-related injuries on the day, with temperatures reaching 27C (80.6F).
Hyperthermia is due to failed thermoregulation that occurs when a person produces or absorbs more heat than they dissipate. In serious circumstances, it can prove fatal.
Delivering her verdict on Tuesday, coroner Louise Hunt heavily criticized the way the elite military course had been run.
"Those running this march were fundamentally under-briefed. They did not fully understand the risk of heat illness, and the emergency plan was inadequate," she said.
"I consider the briefing to those running the march to be inadequate as it failed to include weather conditions, the risk of heat injury and the reporting of reasons for medical withdrawals should they occur.
"It also failed to include plans to evacuate any casualties."
Hunt found that there was insufficient water, that the most accessible hospitals were not identified in a risk assessment and that GPS trackers used by the soldiers were not fit for purpose.
"No measures were put in place in this march to mitigate that risk. This is concerning because it appears lessons have not been learned," she said.
READ MORE: 'Drones, spy planes & Special Forces': Cameron lays out UK war strategy
During the proceedings, the coroner noted there had been a "catalogue of very serious mistakes" by those involved in planning and running the training exercise.
She concluded that "a failure to provide basic medical care" to the deceased soldiers when they desperately required it had been a contributing factor to their deaths.
In June, Roberts' mother Mary Roberts inquired why the military march in the Welsh mountains had gone ahead.
A military officer told her, "There would be too much paperwork to postpone it."
"We were so angry at that … we were being told the march had not been canceled to save paperwork."
In a statement on Tuesday, Maher's family said, "The SAS must distinguish between training and operational activities.
"Our son was not on active service in July 2013; he was undergoing selection on a Welsh hillside and it is unacceptable he paid for that training with his life."
You can share this story on social media: