​'tlhIngan maH!' Welsh government responds to UFO question in Klingon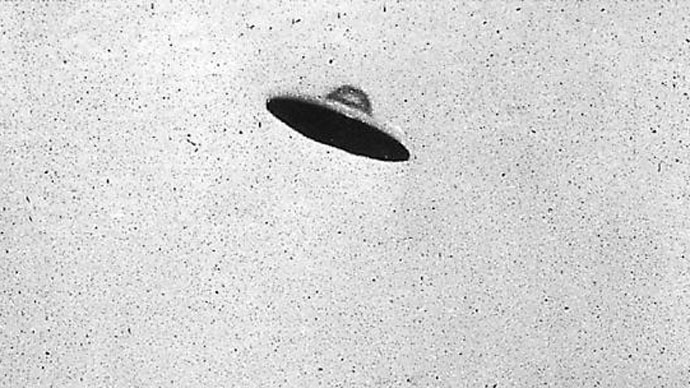 A Star Trek fan in the Welsh government has responded to a Tory politician's question about UFO sightings in the fictional alien language of Klingon.
Conservative Assembly Member for Clwyd West Darren Millar asked for a report on UFO sightings over Cardiff Airport since its acquisition by the government.
Millar emailed three questions to Economy, Science and Transport Minister Edwina Hart about the reports.
He wanted details about any meetings between the Welsh government and the Ministry of Defence (MoD) concerning UFOs.
READ MORE: 'British X-Files' on UFOs to be released by 2016 – govt
The shadow health minister was astounded to receive an indecipherable reply, which read: "jang viDa je due luq. ach ghotvam'e' QI'yaH devolve qaS."
With a little research, Miller learned the message had been penned in the fictional language of the villainous Klingon race of the Star Trek franchise. When translated into English, the message reads: "The minister will reply in due course. However, this is a non-devolved matter."
Millar will receive a full answer by July 15.
In response to the government's bizarre message, Millar said he had "always suspected that Labour ministers came from another planet."
"This response confirms it," he added.
Today I had to translate a Welsh Gov response from Klingon. No jokes. http://t.co/Oytjl3iXTHpic.twitter.com/yt96IihC1c

— David Deans (@DeansOfCardiff) July 9, 2015
Hitting back, an Assembly source told the Telegraph the only "extra-terrestrial life seen near Cardiff recently seems to be Darren Millar."
The source suggested Millar should stop "spending time and wasting resources asking about UFOs" and should be "fighting for the very real concerns of his constituents."
A Tory spokesperson said Millar "tabled these questions after being contacted by constituents," adding it's "nice to see a busy 'Assembly source' keeping close tabs [on] his work.
"Perhaps they'd like to comment on everything else he does for his constituents – and as shadow health minister across Wales – as well," they added.
You can share this story on social media: