Ghost-loving castaway required to manage isolated Welsh island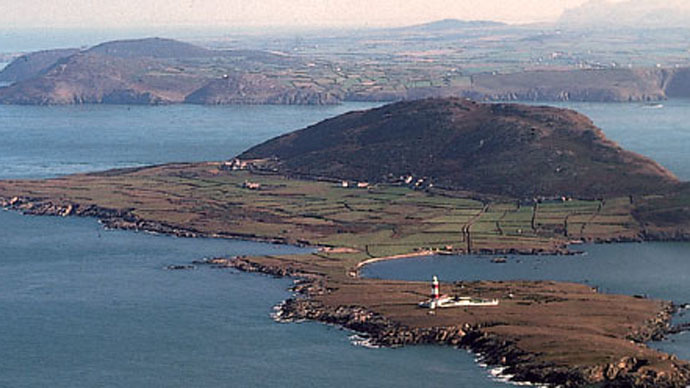 The guardians of a remote Welsh Island said to be inhabited by the ghosts of 20,000 Celtic saints, a few farmers, sheep and cattle are looking to recruit a 21st century Robinson Crusoe happy to shack up there during the winter.
Crusoe, a fictional character in an 18th century novel by Daniel Defoe, is thought to be based on the life of a castaway Scot, who spent four years living on an isolated Pacific island.
The Welsh island, known as Bardsey Island, has special significance for the Celtic church. According to local legend, it is inhabited by the ghosts of 20,000 saints who were buried there.
Wanted: Castaway to run a remote island off the coast of Wales. Must like views like this. http://t.co/Mfyb6Nhxlupic.twitter.com/5CXGIOuQOX

— WalesOnline (@WalesOnline) July 3, 2015
Bardsey Island Trust, the body responsible for its upkeep, said the job is a "unique opportunity."
The Island's current manager, Rhodri Evans, will step down after two years to pursue a path in the arts.
Caroline Williams, who works for the Bardsey Island Trust, told the Times the job is dual-pronged.
"For six months of the year over the spring and summer, the role is about looking after the visitors who come to the island, and the cottages," she said.
"Then for the other six months, the role changes and it is more isolated, and the job is about keeping up the maintenance on the island over the winter."
Despite its remote position, Bardsey Island has solar panels and internet access. Castaways interested in the position are required to speak Welsh and English and should apply before the close of July 31.
You can share this story on social media: