​Cold-calling charities accused of targeting most vulnerable, demanding money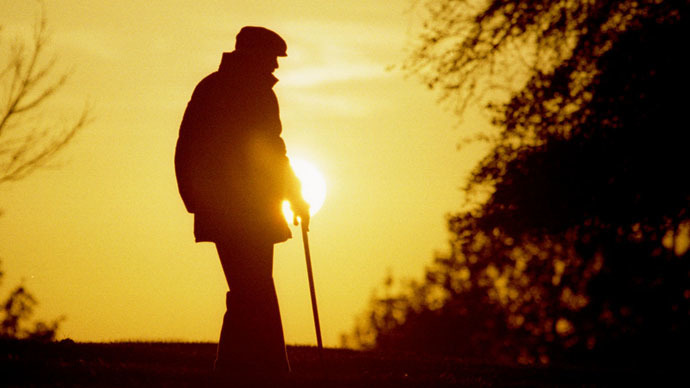 Four of Britain's largest charities are under investigation following allegations they are using fundraising call centers that illegally target vulnerable members of society, some of whom suffer with dementia.
An undercover investigation conducted by the Daily Mail found that staff at one such call center was instructed to maliciously take funds from those who have Alzheimer's disease, dementia and memory deficiencies.
The charities under investigation are Oxfam, British Red Cross, the National Society NSPCC and Macmillan Cancer. The Daily Mail's probe revealed that each of the charities was exploiting loopholes in the Telephone Preference Service (TPS).
Undercover video: Charities accused of using aggressive cold calling companies to get funds http://t.co/iA6RGGamod

— Andy West (@andywestTV) July 7, 2015
This free opt-out service enables Britons to block unsolicited sales or marketing calls by entering their details on an official register. Once a person does this, charities, voluntary organizations and political parties are under a legal obligation to avoid calling them.
By breaching their duty to avoid calling such citizens, the call centers are engaging in malpractice.
News of this boiler room scam comes less than a month after a 92-year-old poppy seller committed suicide, following her receipt of 200 letters each month. The letters were from charities requesting money.
The revelations concerning Oxfam, British Red Cross, the NSPCC and Macmillan Cancer were found after an undercover Daily Mail reporter made his way to the GoGen call center in east London.
He discovered supervisors advising their staff to request money in a "brutal" and "ferocious" manner – and demanding they show little regard for the people they were calling.
http://t.co/Ghb9nBN196 There is no excuse for charities cold calling people to fundraise. TACT will never fundraise by cold calling

— TACT Foster & Adopt (@TACTCare) July 7, 2015
Fundraisers were also instructed to ask for cash, even if the person they had called had dementia or Alzheimer's. The journalist on the scene, who was working at GoGen in an undercover capacity, was told to take a donation to Macmillan from a lady who had clearly started to repeat her utterances.
Baroness Greengross, who sits on Britain's all-party parliamentary group on dementia and ageing, said the call center's behavior was absolutely unacceptable.
"I am shocked by how the most vulnerable in the whole of our society are being exploited by charities in such a bold and crude way," she told the Daily Mail.
In a formal statement, GoGen flatly denied many of the allegations levelled at its staff.
The firm insisted it did "not make cold calls of any kind to TPS-registered data supplied by third parties generated by lifestyle or survey questionnaires."
An NSPCC spokesman said: "We have clear contractual arrangements with those that fundraise on our behalf, including strict guidance on vulnerable people, and expect the highest standards of behavior from everyone who operates under the NSPCC banner."
A British Red Cross spokeswoman said: "The British Red Cross will not tolerate lapses in maintaining the highest standards to protect vulnerable people. We would never knowingly ask for donations from someone with Alzheimer's or dementia and further measures are being put in place to ensure best practice is followed at all times."