HSBC fires staff for mock ISIS execution video
Published time: 7 Jul, 2015 10:22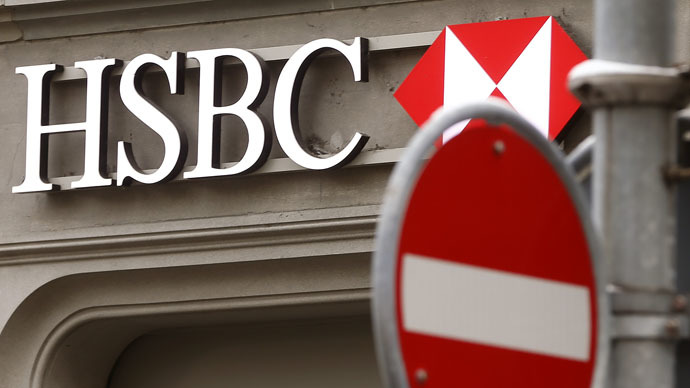 British bank HSBC has fired six members of staff after they made a mock Islamic State execution video during a company team-building day and posted it online.
A spokesman for the bank said on Tuesday those responsible for the "abhorrent" video had lost their jobs.
The video showed a number of staff at the bank wearing balaclavas and wielding a fake knife over another man wearing an orange jump suit.
Proof that bankers are wankers? This is @HSBC_UK staff team-building with mock ISIS beheading video. pic.twitter.com/v00t5WEYfi

— Nick Spence (@Nickfromupnorth) July 6, 2015
"We took the decision to sack the individuals involved," the spokesman said.
"This is an abhorrent video and HSBC would like to apologize for any offence caused."
The video, obtained by the Sun, was reportedly posted on Instagram before it was swiftly deleted.
READ MORE: Global banks could leave UK in case of 'Brexit' - S&P
The newspaper published screenshots from the video, which showed one of the masked employees waving a coat hanger like a knife over the fake prisoners. It also said another member of staff shouted, "Allahu Akbar" during the clip.
The video mimics videos of beheadings performed by the Islamic State (IS, formerly ISIS/ISIL), which were subsequently broadcast on social media.
Hostages, who are usually dressed in orange jumpsuits, have included British aid workers David Haines and Alan Henning, both of whom were killed in 2014.
The Syrian Observatory for Human Rights says the terror group has executed more than 3,000 people in the country since it established its 'caliphate' last year.
The video is the latest in a stream of bad publicity for HSBC, which has recently been accused of aiding clients in tax avoidance.