GCHQ spied on Amnesty International - UK's surveillance tribunal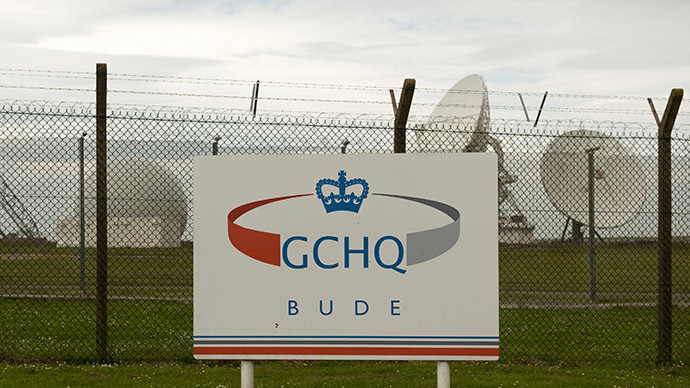 Britain's intelligence agency, GCHQ, spied on Amnesty International, including activities such as intercepting, accessing and storing communications, UK's Investigatory Powers Tribunal (IPT) told the human rights organization in an email.
"After 18 months of litigation and all the denials and subterfuge that entailed, we now have confirmation that we were in fact subjected to UK government mass surveillance. It's outrageous that what has been often presented as being the domain of despotic rulers has been occurring on British soil, by the British government," Amnesty International's Secretary General, Salil Shetty, said.
On June 22, the Tribunal ruled that two NGOs were under illegal British surveillance; however IPT made a mistake in identifying one of them. It corrected the mistake, stating that it was Amnesty International, not the Egyptian Initiative for Personal Rights (EIPR), which had been the target. The second organization was the Legal Resources Centre in South Africa.
UK Govt spied on @amnesty "by intercepting, accessing and storing its communications." https://t.co/U6SN2rcxzJ

— Glenn Greenwald (@ggreenwald) July 1, 2015
"How can we be expected to carry out our crucial work around the world if human rights defenders and victims of abuses can now credibly believe their confidential correspondence with us is likely to end up in the hands of governments?"
The two NGOs were part of a legal challenge launched by 10 organizations against unlawful surveillance practices conducted by UK spy agencies.
Turns out GCHQ *did* spy on Amnesty International (@AmnestyOnline), I can see that is a good use of Taxpayers money https://t.co/YiZCTBfGg2

— Chris Weatherhead (@CJFWeatherhead) July 1, 2015
Shetty added that the only reason the British government got caught was because the spy agencies had stored their data longer than legally permitted. "If they hadn't stored our communications for longer than they were allowed to by internal guidelines, we would never even have known. What's worse, this would have been considered perfectly lawful."
READ MORE: GCHQ found guilty of illegal spying on human rights groups
The IPT email did not clarify why the GCHQ was spying on the human rights organization or how it used the communications it intercepted.
In a press release Amnesty called it a "shocking revelation" and urged "significant legal reform, including proper pre-judicial authorization and meaningful oversight of the use of surveillance powers by UK security services." They also called for an independent inquiry into how and why a UK intelligence agency was spying on human rights organizations.
You can share this story on social media: