​Counter-terror law forces prisons, councils, universities to tackle radicalization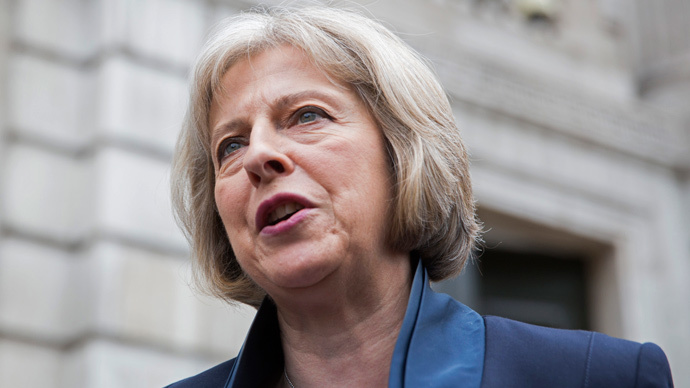 Following the brutal killing of up to 30 British tourists in Tunisia last Friday, broad-ranging powers came into force to stop extremist radicalization within British universities, prisons, councils and public health trusts.
As the government's Counter-Terrorism and Security Act is implemented, each of these state institutions will be bound by a new statutory duty to stamp out activities – online or otherwise – deemed to be extremist.
#Prison chaplains required to assess terrorist risk of new receptions http://t.co/GilI4NZYXZ@patrickwintour on new Counter Terror Act

— Russell Webster (@russwebt) June 30, 2015
Despite the terror threat Britain faces, critics warn these new duties concerning public institutions could be highly intrusive.
As the law is enforced, a body of government-appointed inspectors will be tasked with ensuring necessary actions are taken. The government's guidance on these new powers is detailed and specific and will likely spark deep concern among advocates of free speech and the basic right to privacy.
Local authorities
Local authorities will be obliged to perform mandatory checks on how their public buildings and online filters are used. They will also be expected to monitor informal school trips, after school groups, supplementary learning facilities and tuition centers facilitating at-home education.
Prisons
Prison chiefs will be required to consider risks associated with cell-sharing, and will be expected to conduct special induction examinations.
Prisoners who raise concern could be supported by moving them away from others deemed to be an inappropriate influence. Alternatively, those perceived to be at risk of radicalization could be connected with a chaplain.
Other interventions may include scrapping inmates' privileges, anti-bullying measures, segregation and more stringent oversight. The provision of theological and behavioral intervention is also mentioned in the government's guidance.
Schools, universities and further education
The guidance suggests schools should be safe havens where youngsters can grapple with and debate sensitive issues. Such topics should include terrorism and extremist ideologies, so that children can learn to challenge such ideals, it says.
University vice-chancellors and school governors will be tasked with the responsibility of ensuring outside speakers are suitable and that basic British values are reflected and endorsed in students' curriculums and outside school activities.
The guidance calls for all university staff to be specially trained to recognize students at risk of radicalization and be prepared to respond appropriately if this occurs.
In the case of external speakers, university staff will be obliged to offer notice of their visit two weeks ahead of any planned talks. The guidance says this is "to allow for checks to be made and cancelation to take place if necessary."
The militarisation of police in the UK: SAS-style police counter-terror unit unveiled in wake of Tunisia attack http://t.co/OuDwmzjhT0

— Joseph Boston (@lordtflakojosef) June 30, 2015
Prior notice of such events' content, including a basic outline of issues to be debated should also be given under the new legislation. The guidance stresses presentations and video or audio content to be shown to students should be sent to university vice-chancellors in advance of such events.
It also calls for a guarantee that discussions will be balanced and nuanced – with competing viewpoints. The appointment of a person to screen events will be mandatory, as will the monitoring of events deemed to be of concern promoted in university campuses.
The government's call for comprehensive checks on outside speakers invited to universities and further education colleges has been delayed somewhat. Home Secretary Theresa May was forced to hold back on the statutory ban following heated opposition from members of the House of Lords.
In particular, the House insisted the Counter-Terrorism and Security Act 2015 should include an obligation for universities to have "particular regard to academic freedom and freedom of speech" when choosing external speakers.
The state's ban on extremist speakers will now likely be implemented this autumn. However, all other measures in the Act are expected to come into force on Wednesday.
'A war with Islam'
Using divisive and hawkish language, the guidance says radicalized Islamic extremists view "western intervention" in Muslim-majority states as a "war with Islam." It says this reasoning creates "a narrative of 'them' and 'us.'"
It argues this warped ideology is informed by an unwavering belief that Muslim and British identities are incompatible, and Muslims based in the UK should divest from democracy in Britain.
"Islamist extremists specifically attack the principles of civic participation and social cohesion. These extremists purport to identify grievances to which terrorist organizations then claim to have a solution," the guidance says.
Britain prepares for its nightmare scenario: Extraordinary pictures of mock terror attack http://t.co/IySz8XHtEQpic.twitter.com/bfmWOWmQgX

— Matt Chorley (@MattChorley) June 30, 2015
In the wake of Friday's massacre in Sousse, Tunisia, Prime Minister David Cameron said those responsible for the attack had declared war on the UK. He said the nation must grapple with a deep-rooted existential struggle to defeat warped Islamic ideologies.
Cameron pledged the government would offer a "full spectrum" response to the terror attack, helping injured British citizens in their return to the UK, and assisting Tunisia with intelligence and security operations. He also vowed to combat extremist Islamic ideologies at home.
Cameron's remarks came after Home Secretary Theresa May traveled to Tunisia to visit the site of the shootings. As a mark of respect for the deceased, their families and loved ones, May laid a flower wreath by the water at an informal memorial dedicated to those who had died.
Tunisia's brutal beachside massacre culminated in the most substantial loss of British life to terrorism since the 7/7 London bombings in 2005.
You can share this story on social media: