Tunisia massacre: May condemns 'despicable act of cruelty,' pledges to defeat extremism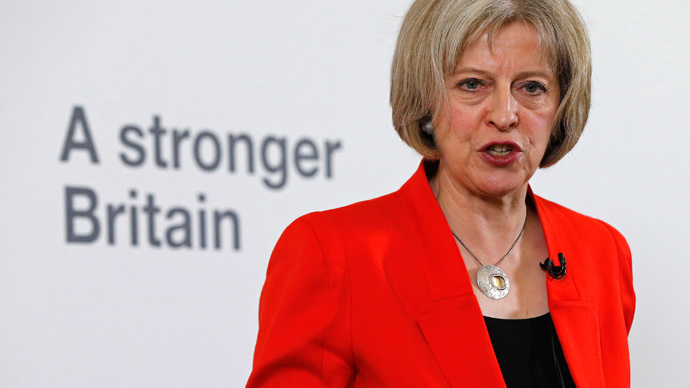 Home Secretary Theresa May has renewed her pledge to tackle extremism in the wake of the Tunisian shooting which has left over 30 people dead including at least 18 confirmed British fatalities.
Speaking at a press conference with other European interior ministers in Tunisia, May said both British and Tunisian authorities are ready to fight against the "perverted ideology" of Islamic State (IS, formerly ISIS/ISIL), which claimed responsibility for the attack.
She condemned the shooting as a "despicable act of cruelty," adding the governments of all countries affected "will be united to defeat them."
Her remarks come after Prime Minister David Cameron said the UK would issue a "full spectrum" response to the attack.
"How could a place of such beauty … be turned into such a scene of brutality and destruction," the secretary asked.
She confirmed 18 British nationals had died in the shooting, but added "we know that number will rise." At least 30 Britons are thought to have died.
READ MORE: Cameron vows 'full spectrum' British response to ISIS Tunisia shooting
May said she had a meeting with Tunisian authorities to "discuss concrete ways" to tackle the threat of further attacks and mutually "share expertise" to "deal with the terrible threat."
"We are resolved to defeat those who will do us harm, to attempt to undermine freedom and democracy, to ensure that terrorists will not win.
"That is our resolve."
Tunisian authorities said 1,000 armed police are being deployed in Tunisia to help prevent further attacks in nearly 700 locations across the country.
At the press conference Tunisian Interior Minister Najem Gharsalli said armed guards would be stationed in hotels across the country.
When asked whether she believed British tourists had been deliberately targeted, May said there was no evidence to suggest so. She said the resort was popular among many Europeans, including the French and German.
May told the conference the Foreign Office's travel advice had not changed, but that additional information would be put on its website.