Dead pensioner's body lay undiscovered in flat 'for 3 years'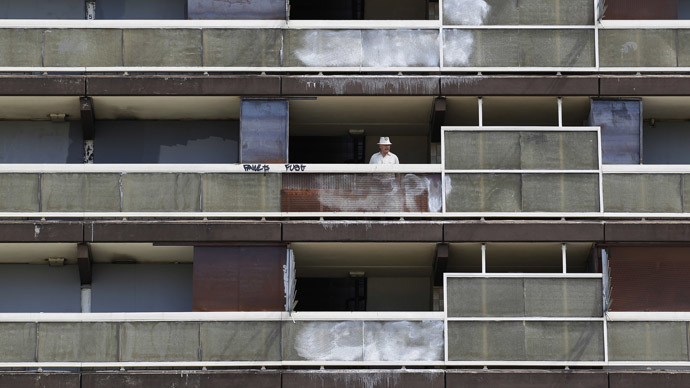 An elderly man's body may have lain undiscovered in his Edinburgh flat for three years before police finally found him, it has emerged.
The body of Edinburgh man Henry Summers was found in the lounge of his top floor flat on Wednesday after local police were forced to break down the door and pick their way through mounds of unopened mail to reach him.
Police intervened after a local GP surgery contacted them to say it had not seen Summers for a long time. He is believed to have been around 92 when he passed away.
Elderly Henry Summers lay dead in his Edinburgh home for three years before his body was found http://t.co/BdLQ2p4ddLpic.twitter.com/wW3w0m1fqS

— STV News (@STVNews) June 26, 2015
Forensic tests, which will be able to roughly determine the time of death, are yet to be conducted.
Summers' neighbor, who lives in the same apartment block, told the BBC he hadn't laid eyes on the elderly gentleman since February 2012.
The neighbor, who lived next door to the Summers for over 10 years, said the pensioner looked unwell the last time he saw him.
"I had to wrack my brains about when I had last seen him and I worked out it has been about three years ago," he said.
"He was being stretchered out in a breathing mask and he looked very grey. I think maybe he'd had a heart attack but he was conscious."
Although Summers' neighbor later knocked on the pensioner's door and peered through the letterbox, he was unable to determine the pensioner's condition.
"Opening the letter box, I smelled a musty smell and something that might have been food going off but nothing to suggest the reek of a corpse," the neighbor said.
"I now realize that must have been him. I assumed he had gone to live with family."
"alarm was raised when Mr Summers' GP contacted police because he had not been seen for some time" 3yrs to realise?! http://t.co/fHcyW5Dlwl

— Clency Lebrasse☭ (@Clency) June 26, 2015
Summers, who was believed to have been a bachelor without any known relatives, was often seen leaving his house to purchase milk and a newspaper.
Neighbors told the BBC he was a "well-dressed" and friendly man who whistled while traveling up and down his stairwell.
A Police Scotland spokesman said: "Police were called to a property on Easter Road following reports of concern for the safety of the male occupant.
"The body of a man was found inside – the death is not being treated as suspicious and a report will be sent to the Procurator Fiscal."
In the summer of 2009, the body of an elderly lady was also discovered in her Edinburgh apartment, after lying undiscovered for roughly five years.